Sheffield People's Theatre returns to the Crucible with world premiere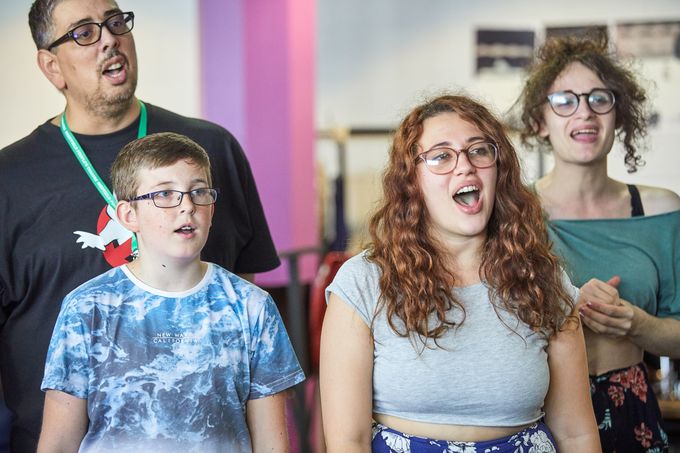 Returning to the Crucible stage this month, Sheffield Theatres' community theatre group, Sheffield People's Theatre will be celebrating all things Sheffield, as it brings 'Songs from the Seven Hills' to the stage for the first time next Wednesday.
Over 50 Sheffield (and the surrounding area) locals will explore what it means to be 'Made In Sheffield', through telling six stories from those born and raised, as well as those who have found a home, in the Steel City.
51 cast members and six band members, ranging from 13 to 91 years of age, will tell stories plucked from the 30 local people who were interviewed in preparation for the show. Having spent around 169 hours in rehearsals, and with 350 props and 125 costumes, it's setting up to be a treat for the eyes and the ears.
'Songs from the Seven Hills' is directed by Emily Hutchinson (What We Wished For), designed by Kevin Jenkins (A Dream) with musical direction from Matthew Malone (The Sheffield Mysteries).
'Songs from the Seven Hills' will run in the Crucible from Wednesday 18 July until Saturday 21 July. Tickets start from £15 and are available now. They can be purchased from Sheffield Theatres' box office in person, over the phone on 0114 249 6000, or online at www.sheffieldtheatres.co.uk.