Second chance to catch Hope is Strong: Live Late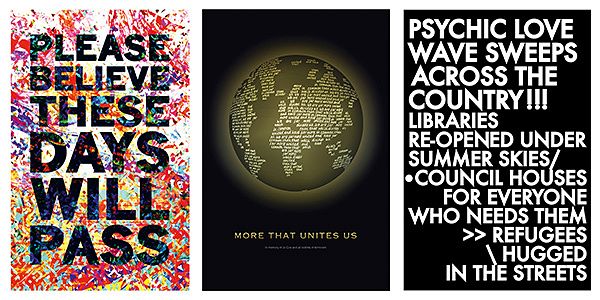 On Friday 20 April you'll have another chance to catch Museums Sheffield's extremely popular exhibition after hours. Exploring the impact art has on questioning the world we live in, the Live Late edition of 'Hope is Strong' starts at 7:30pm. The exhibition itself runs until 10 June and is part of the Museums' Protest and Activism season. On the night you'll have the chance to see work from one of the world's foremost politically-motivated artists, Ai Weiwei. You'll also be able to see Jeremy Deller's 'The Battle of Orgreave Archive (An Injury to One is an Injury to All) and new work responding to gun violence in the US by Sean Scully, as well as much more.
Yet again, you'll also have an opportunity to get creative on the night, as you'll be invited to contribute to the exhibition's collaborative art project, 'HOPE IS…'. This culmination of placards, banners and badges outlines hopes and dreams for the future, and you'll be encouraged to add yours to the mix.
Poet Stephen Sawyer will also be performing in the Speaker's Corner, showcasing his example of creative activism through spoken word.
Representatives from the Orgreave Truth and Justice Campaign and the Sheffield Feminist Archive will also be there on the night, which will be sound-tracked by a specially-curated Songs of Protest playlist.
With a pay bar open throughout the course of the evening, head to the Millennium Gallery this Friday for a well-earned beverage while absorbing some of the world's most poignant pieces of art.
Entry is free, however a suggested donation of £3 is welcomed.