Review: Peter Pan at Sheffield's Lyceum Theatre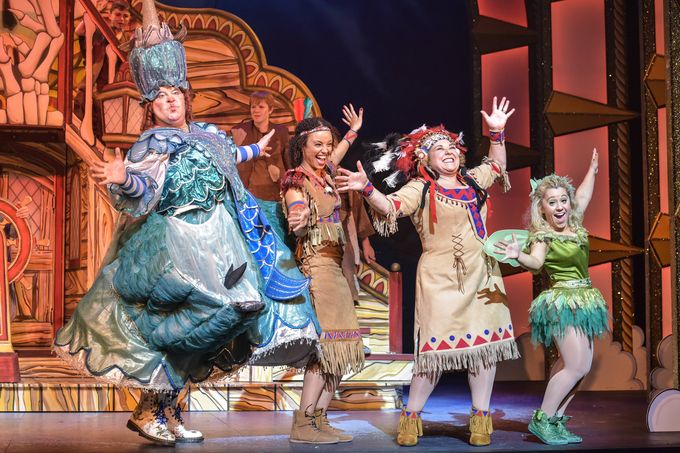 "There's lots of fire and a man in a frilly dress." was the review of one young visitor to Sheffield Lyceum's 2018 pantomime, Peter Pan.
The man in a frilly dress (or more like 15 frilly dresses throughout the show, and one credit card outfit!) is Sheffield Theatres' panto legend Damian Williams. Back for his eleventh year on the Lycuem stage, this time as Mrs Smee, Williams leads the show with audience participation, a sprinkling of innuendo for the parents and a frankly ridiculous, yet impressive, number of fruit and vegetable puns.
There's the usual quota of soapstars too, with Eastenders' Shaun Williamson taking on the role of Captain Hook, soaking up the boos and jeers from his audience. Whilst Corrie's Wendi Peters is Squatting Cow, a surprisingly northern sounding head of a tribe.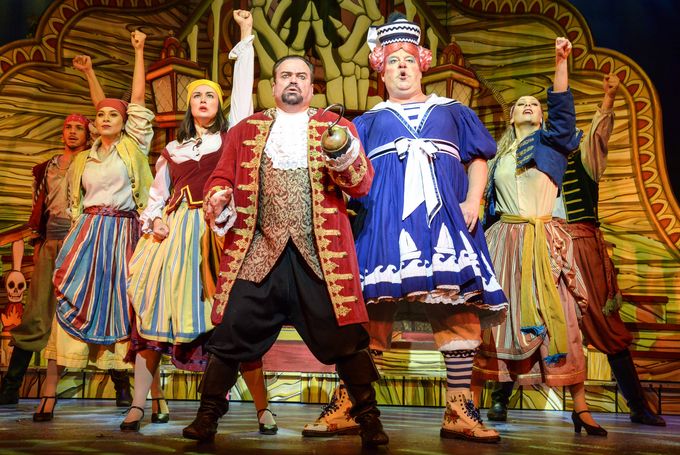 As always with the Lyceum panto, there's all the old favourites. Cheers and boos and it's behind yous, longstanding in-jokes and a good old sing song at the end, but it's the impressive tricks which really amaze the audience.
Acrobatic troupe The Diamond Acrobats flipped and tricked their way through the performance, breathing and juggling fire to much delight. Milkshake's David Ribi flew throughout the performance, swooping just inches from the audience's heads. There's even a breakdancing dog.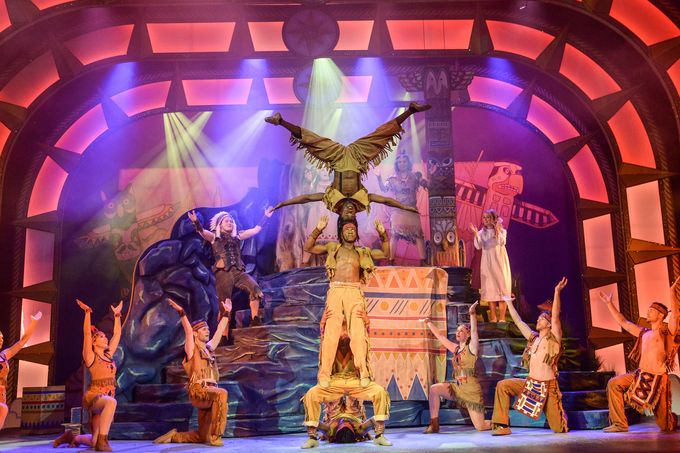 The panto's stand out moment has to be a cameo from a certain space-travelling police box which most recently was in Sheffield tackling some pesky spiders up at Park Hill. With no Whittaker in site, it was Williams that sported a stripy jumper and blue anorak combo in homage to Sheffield's moment in the spotlight on our TV screens this year.
For good old fashioned festive fun with breathtaking effects and a smattering of Christmas magic, head to Sheffield Lyceum's Peter Pan this Christmas. Tickets available on the Sheffield Theatres' website. You can also book tickets over the phone on 0114 249 6000, or in person at the Sheffield Theatre's Box Office.