Review: Love and Information at the Crucible Studio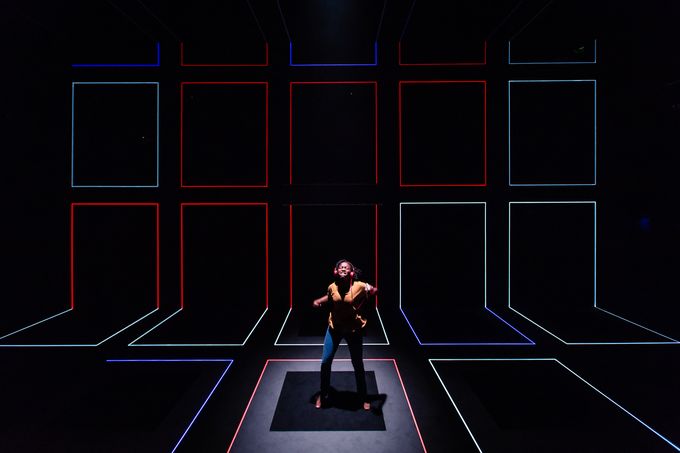 100 characters. 57 unconnected scenes. Six members of cast. If you're heading to the Crucible Studio to see Caryl Churchill's Love and Information, expect a whirlwind hour and 45 minutes which joins people for a snapshot of their lives.
From park benches to art galleries, kids TV shows to churches, there's even a brief appearance from Santa Claus as Love and Information meanders through themes of memory, technology, love and relationships. Some scenes last just a few seconds, whilst others take longer. Some include the whole cast, others just a single character.
With Churchill's script giving no names or descriptions for her 100 characters, director Caroline Steinbeis and her diverse cast have just seconds to let the audience know where they are, who they are with and what is going on. Sometimes it's obvious, other times less so, but it seems the uncertainty, the not knowing what might be next, is itself a reflection of the deluge of information we consume on a daily basis in modern life.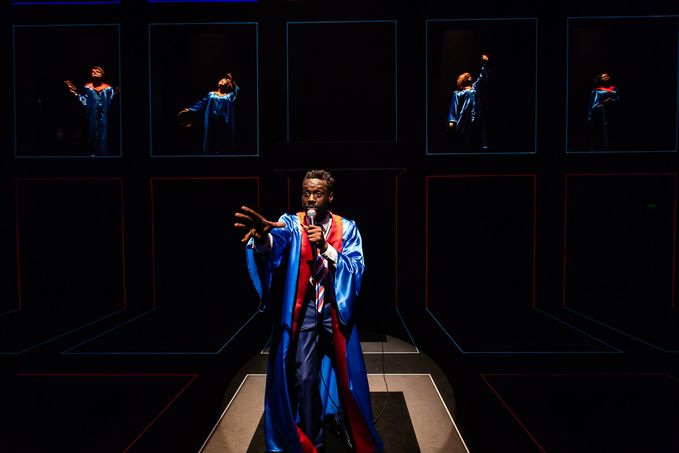 The set is beautifully lit and creates windows for us to peek into the lives of people we meet during the play. The complex simplicity of the set allows for a myriad of different locations to appear with just the switch of a frame or the change of a colour.
Love and Information describes itself as kaleidoscopic, and it's difficult to conjure up a more appropriate word. You see a lot, but very little. It's colourful, changes quickly and once you've spent almost two hours looking into it, you come out the other side a little confused, trying in vain to fathom it all out.
Love and Information is at the Crucible Studio until 14 July, buy tickets on the Sheffield Theatres website.