Review: Kiss Me, Kate at Sheffield's Crucible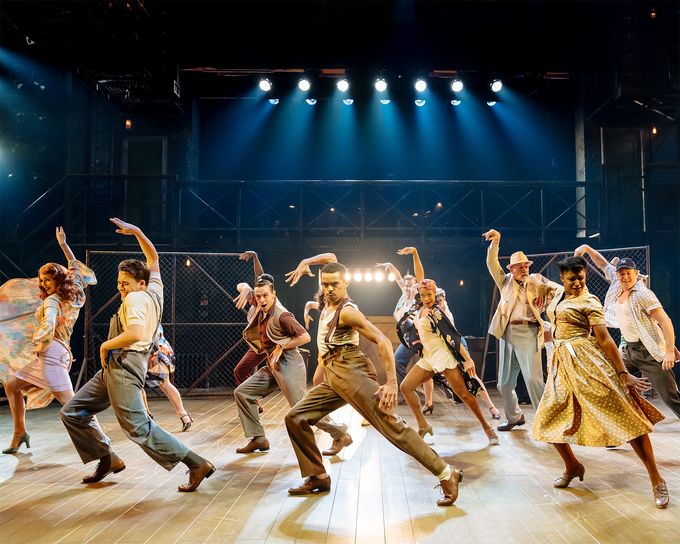 Kiss Me, Kate opens as the Crucible theatre's latest Christmas musical at a time when we all could do with a bit of a distraction from the world - a little cheering up.
Without a doubt, Paul Foster's show within a show is successful in doing so, delivering humour with a perfect dose of raw emotion, along with foot-tapping arrangements and frankly incredible choreography.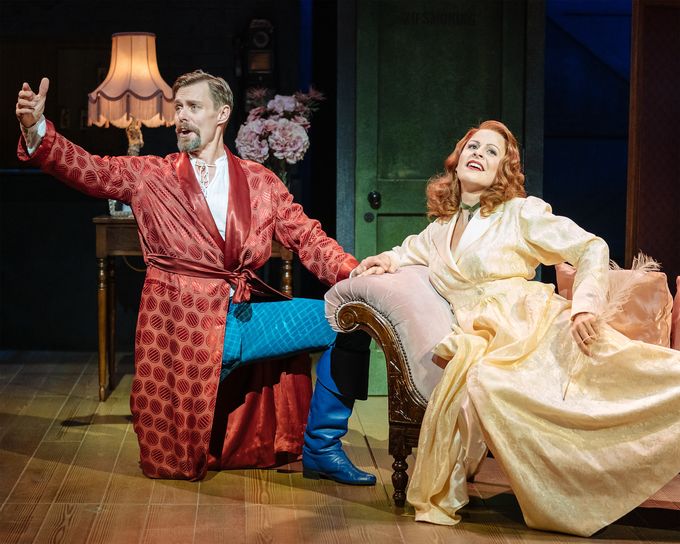 Once transported to Baltimore we become acquainted with Shakespeare's comic genius, which blends effortlessly into Fred (Edward Baker-Duly) and Lilli (Rebecca Lock)'s tumultuous partnership. Watching the pair's love-hate relationship unfold, we end up rooting for them to resolve their differences, rooting simultaneously for love birds Lois (Amy Ellen Richardson) and Bill (Dex Lee) to listen to their hearts (, voices and dancing in fantastic renditions of 'Why Can't You Behave?' and 'Bianca').
If nothing else, Kiss Me Kate showcases breath-taking vocals – Rebecca Lock and Amy Ellen Richardson's powerful voices in particular.
Romances aside, the musical direction from James McKeon means that this production, (which is guaranteed to be a hit with Sheffield audiences and beyond) takes Cole Porter's jovial music and lyrics that little bit further – particularly when we meet the man behind the 10-piece band himself during the gangsters' hilarious performance of 'Brush Up Your Shakespeare' - which, by the way, is arguably one of the best-kept secrets of the show.
Despite audiences becoming perhaps a little distracted by such clever choreography (we're looking at Everybody's Talking About Jamie's next star, Layton Williams' rendition of 'Too Darn Hot') and copious musical numbers, Janet Bird's designs and Howard Hudson's innovative lighting injects colour into the production, giving audiences a sense of structure to the (sometimes confusing) to-and-fro of storylines.
You must go and see this dazzling production – it's everything you need and more from a trip to the theatre. It's got fuzzy heart-warming moments, it's got off-hand humour, it's got just the right amount of feel-good to help us through a period when the world's doom and gloom can feel overwhelming.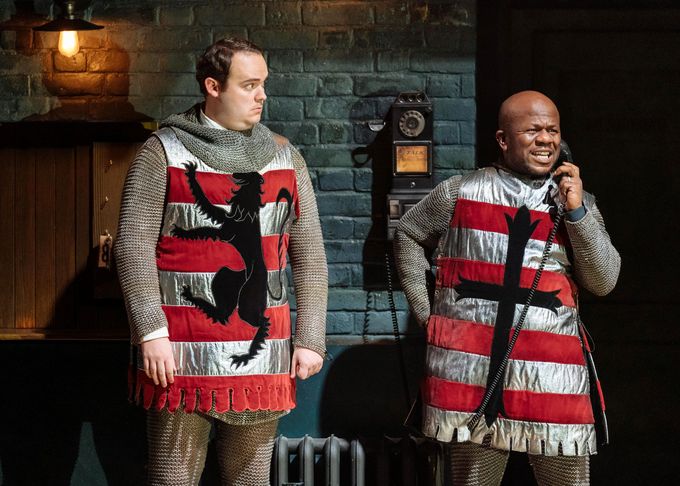 Kiss Me, Kate shows at Sheffield's Crucible theatre now until 12 January 2019. You can book your tickets online, in person at the Sheffield Theatres Box Office, or by calling 0114 249 6000.