Review: A Midsummer Night's Dream at the Crucible, Sheffield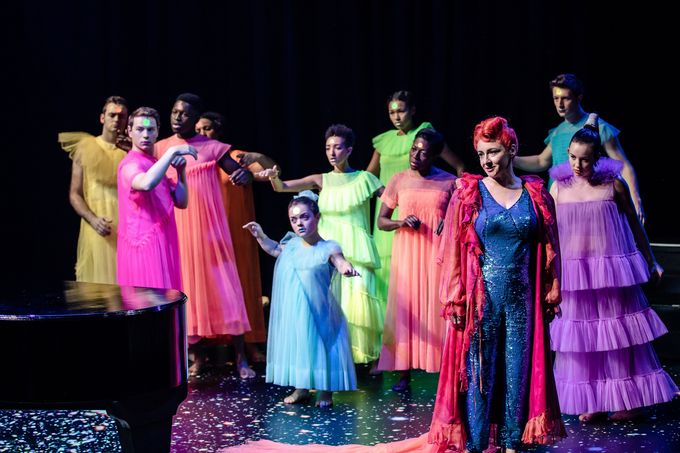 For their latest collaboration, Sheffield Theatres' Artistic Director Robert Hastie and The Feeling frontman turned Everybody's Talking About Jamie composer Dan Gillespie Sells, have teamed up to recreate Shakespeare's Midsummer's Night Dream.
Mischievous fairies, confused lovers and a man with an ass' head all frolic through the magical forest, created by Chiara Stephenson. It's a simple set up which basks in the glow of an enormous full moon, for much of the show, it is the piano which is the focus of the staging.
Bobby Delaney (Puck) leads much of the musical interludes during the show, with the cast joining in to provide ethereal choral backing vocals. Comedy comes from amateur dramatics group The Mechanicals. Daniel Rigby brings in the laughs as Bottom, whilst Sophia Nomvete's Peta Quince is hilarious throughout. Francesca Mills' Snug earns some well deserved chuckles with her portrayal of the lion.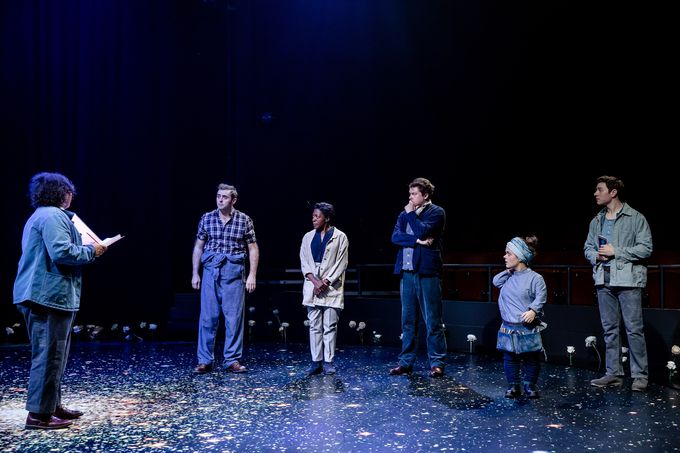 The lovers lack in love at times, their passion more tepid rather than burning during the first act. In the second half of the show, Patricia Allison brings some much needed energy to the foursome as Hermia during a fight scene caused by the ever meddling fairies.
It's at the end of the show, during the play within a play, that we get the camp, glittering musical number that has become synonymous with the Hastie/Gillespie Sells partnership after Jamie. Shakespeare goes glam rock with leather catsuits, big wigs and melodramatic performances from all.
Midsummer's Night Dream is showing at The Crucible until 20 October. Buy tickets here.