Sheffield Theatres needs you for next production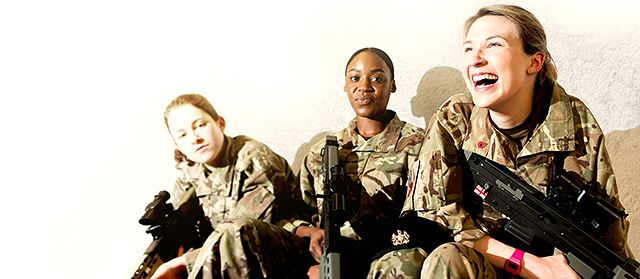 Budding thespian? You're in luck. Sheffield Theatres has announced it will host open auditions for all rolls in the upcoming production of Close Quarters, a new co-production with Out of Joint, London-based touring theatre company.
Kate Bowen's Close Quarters is a taut drama about the first generation of women in close combat roles. It offers audiences an insight into the gender politics at play in the world's most dangerous workplace.
Kate Wasserberg, director of the play which is set to run from Thursday 25 October until Saturday 10 November, said: 'Close Quarters evokes the camaraderie and pressure cooker atmosphere of the best war films, putting women at the centre of that world.
'Kate Bowen has created a memorable and diverse cast of characters from a range of backgrounds, including several working-class squaddies, and open auditions seemed a great way for us to meet actors who will bring both the authenticity and skills we're looking for.'
Sound like something you'd be up for? Make sure to read the character breakdowns and application instructions on the Out of Joint website, and apply for an audition slot. If suitable, you'll then be offered a time and date for an audition. These will be held in Sheffield, Glasgow and London throughout May and June.
Audition dates for Sheffield
Tuesday 15 & Wednesday 16 May (deadline Tuesday 1 May)
If acting isn't your thing, and you'd rather get involved from the other side of the stage, tickets for performances of Close Quarters in the Studio start at £15 and are available to book online, in person at the Sheffield Theatres' Box Office or by calling 0114 249 6000.
For details of all the upcoming shows from Sheffield Theatres, head on over to www.sheffieldtheatres.co.uk.