Lord Mayor of Sheffield seeks help to decorate Christmas tree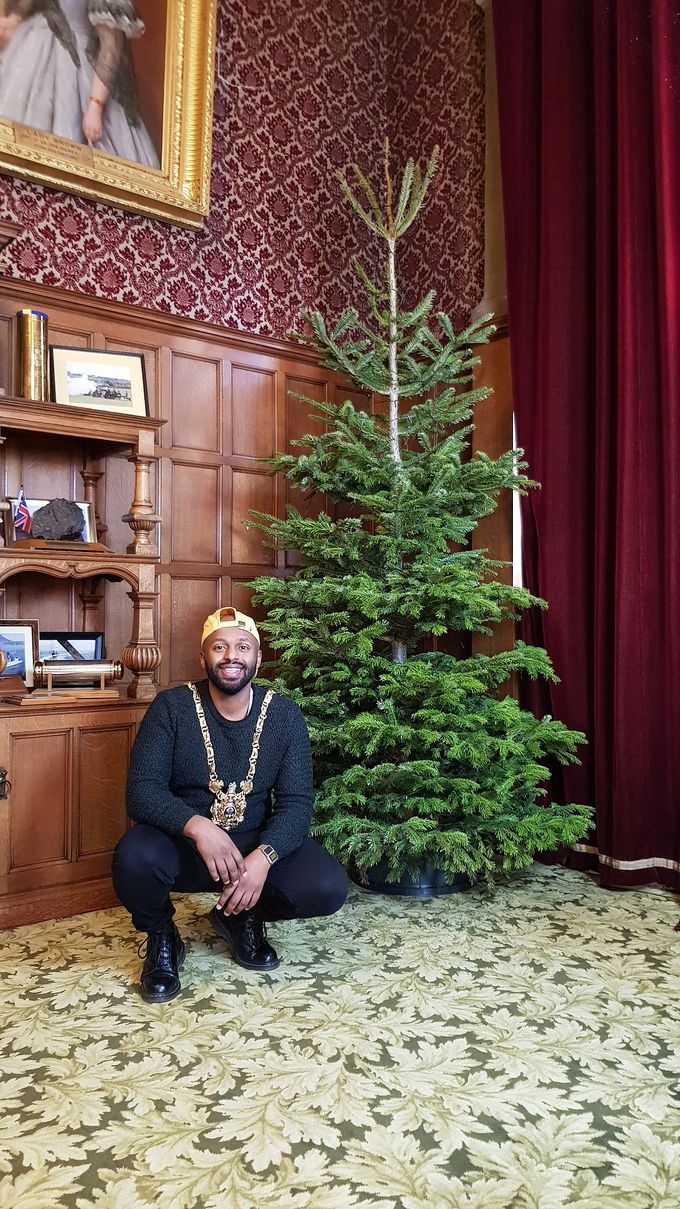 Lord Mayor Magid Magid has taken to social media in a bid to enlist the help of the Sheffield public to help dress his 10-foot Christmas tree.
"Calling all people, businesses & organisations in Sheffield. If you have anything that represents you that I can put on the 'Sheffield Christmas Tree' that would be great! You can drop it off at the Town Hall reception or come tomorrow 5-8pm to help decorate it! 👊🏾💚"
He's asking people to drop in at the Sheffield Town Hall on Wednesday 19 December between 5 and 8pm to decorate and supply the 'most Sheffield' decorations possible.
If you can't make it down on the night, Magid has made clear that any donations of decorations are extremely welcome, and can be made at the Town Hall reception.
So if you've got some Henderson's Relish baubles, cutlery - or anything remotely Sheffield-related that you think'll look great on the Christmas tree (and help make it the 'most Shefffield' tree ever), be sure to head down from 5pm or to drop them off on the day.
We've heard Magid will be there dishing out the free mince pies, teas and coffees, so we suggest getting down promptly to avoid missing out!