Independent Venue Week: The History Behind Sheffield's Best Loved Venues!
Sheffield has plenty of choice when it comes to live venues! Alongside major names like the arena and The O2 academy, the city centre plays host to many independents that are adored by both visitors and performers alike. Here's a bit of history behind some of Sheffield's most loved independent venues.
The Leadmill
Sheffield's longest running live music venue and former flour mill, The Leadmill has seen many iconic names over the years and was described by Franz Ferdinand as a 'rite of passage'. You probably already know many stories surrounding this prestigious place, but did you know Jarvis Cocker wrote and directed a panto here in 1982? It starred 50 local musicians and was staged on NYE as Cocker exclaimed "We wanted to see 1982 out in style and make a lot of cool people look stupid". That's the Sheffield spirit!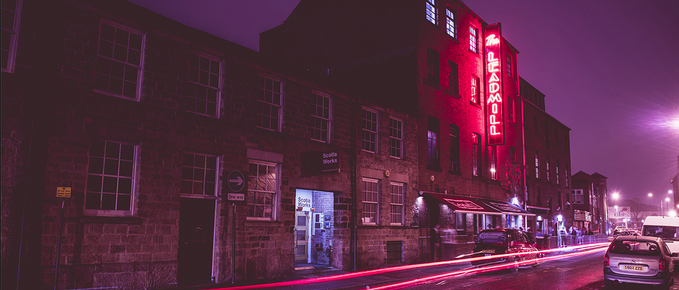 Mulberry Tavern
The recently refurbished Mulberry Tavern now has two bars in one building, offering everything you need for the perfect night out: cheesy karaoke upstairs and live music from a variety of bands from around the world downstairs. In the 80s, The Mulberry Tavern became the first music venue in Sheffield to have a video jukebox for its punters, which made people flock to watch the likes of Madonna, Bowie and Spandau Ballet on screen before heading over for a big night at The Roxy. Happy memories!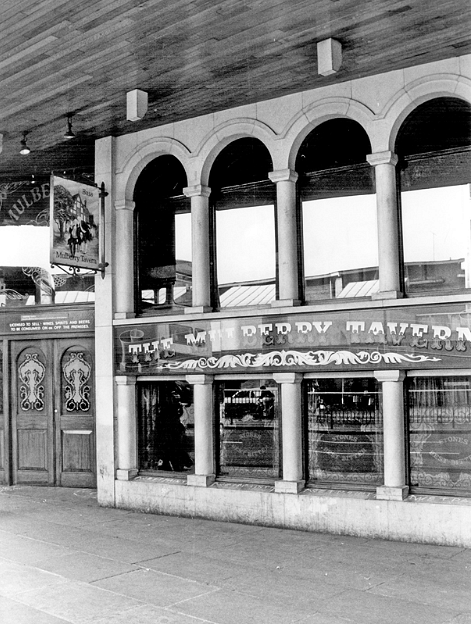 Bungalows and Bears
Today we know Bungalows and Bears as the bar that offers us burgers, real ales and performances from the best up and coming musicians. Over the years, they've seen the likes of New Young Pony Club, Django Django and Jessy Lanza grace their stage, all of whom have gone on to become successful musicians. Once upon a time, this iconic venue was home to a very different industry - the fire service. That's right, Bungalows and Bears was once the old city centre fire station… bit of a difference, eh?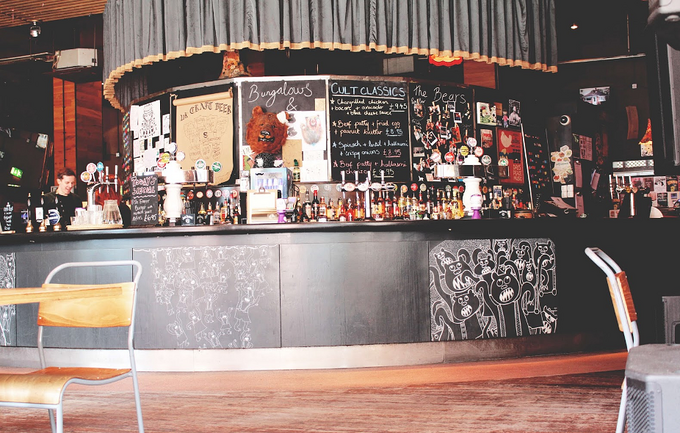 The Grapes
Now renowned as the Irish pub that serves the best pint of Guinness outside of Ireland, this unspoiled haunt puts on a range of live acts from traditional Irish music to local bands. The Grapes is a favourite for locals due to the fact it has retained its friendly atmosphere and no-nonsense attitude. When you pop down for a visit, be aware that this is the venue where The Arctic Monkeys put on their first ever live performance back in 2003. That night they earned just 27 quid from the ticket sales. We bet you couldn't buy one ticket for that price now!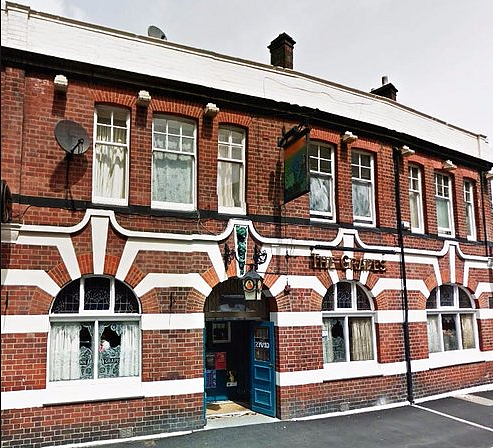 DINA
One of the more recent kids on the block, DINA provides a hub for all things creative and digital and has quickly become a favourite among art lovers. You can find a variety of events going on including music, comedy and exhibitions. DINA is located in a grade II listed building and is swamped in history. It once homed a Sunday school and a spoon factory. It then became the Stardust nightclub before morphing into the creative hub we now know and love. You can dance on Stardust's revolving dancefloor to this day!