Halloween Late: The Science of Science Fiction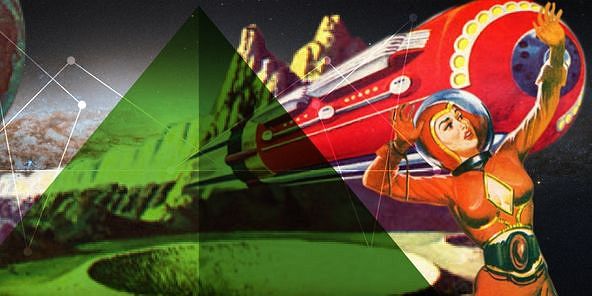 After something a little more 'out of this world' this Halloween?
At the Millennium Gallery's latest Live Late event on Friday 2 November (7:30-10:30pm), hear from a series of experts as they share their discoveries on the science of science fiction.
The museum has teamed up with Sheffield Hallam University's Biomolecular Sciences Research Centre to explore the underlying science of science fictional worlds, from Armageddon to Jurassic Park.
Exposing the science of world-ending microbiology, whether it's the alien bacterium in the Andromeda Strain, or the global plagues in Contagion and Shaun of the Dead, plagues are often at the heart of science fiction, but what is the science behind the fiction?
→ Space: The Final Frontier - can you dock the space station or build a moon lander fit for humans? You'll be challenged to become astronauts and work on your team building skills.
→ Superhero Supercells - scientists will be exploring the superheroes of the human body: supercells.
→ B-Movie Mayhem – catch screenings of a host of classic B-Movie Sci-Fi shorts.
→ There'll be plenty of interactive experiences, music and a pay bar.
Antimicrobial resistance is already being considered one of the greatest threats to global public health – can you save yourself…?
The truth can be stranger than fiction.
[Sci-fi fancy dress is encouraged!]
There's no need to book for this event, however a suggested donation of £3 is welcomed. Attendees must be aged 18 or over.