Getting to know Neighbourhood Voices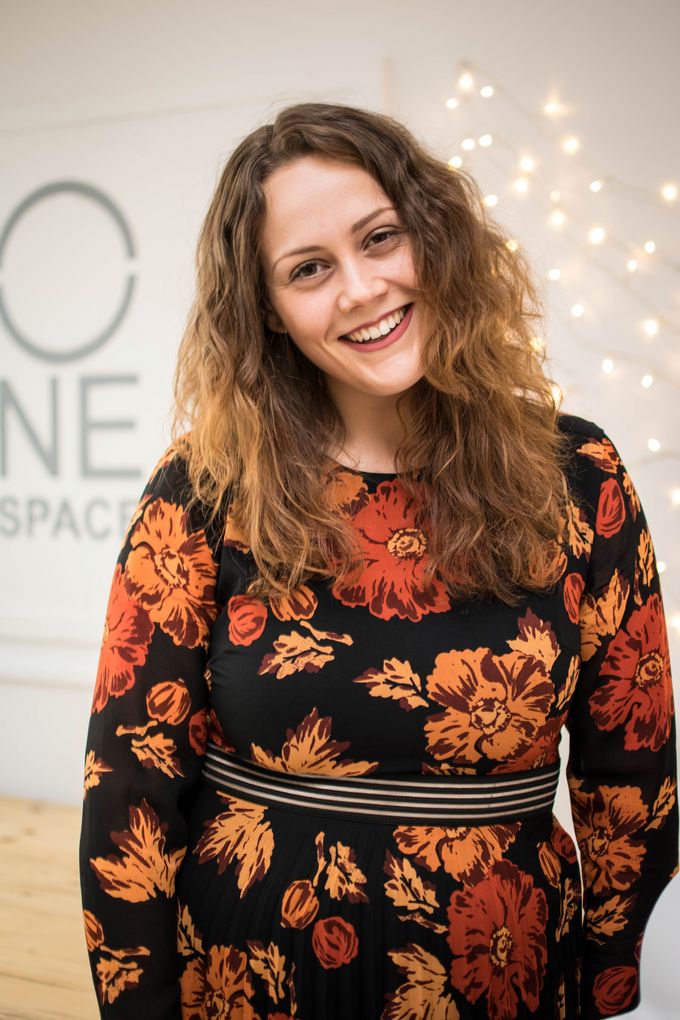 New, community, fun, challenging, women. That's how Gina Walters, founder of Neighbourhood Voices, would describe the all-female choir putting their own stamp on some of popular culture's most loved tracks.
Also a member of popular alternative indie pop band Before Breakfast, Gina set up Neighbourhood Voices because she felt the city was lacking a space for people to engage in and enjoy music.
"I set up Neighbourhood Voices because I'd been involved with music in the city for a long time, and got to know all these amazing choirs – you kind of look at them and think they are doing something great, but they're doing something great for a certain type of person, and no one seems to be branching outside of that comfort zone of choral masterpieces.
"The music doesn't seem as relatable and as contemporary – I really wanted to start something off the back of the London choir Deep Throat Choir, who're a bunch of East London girls who are now signed to independent British label, Bella Union. They have a really interesting repertoire arranged specifically for them – so I wanted to do the same thing, but at a slightly lower level."
With the aim of attracting a different demographic in comparison to other Sheffield choirs, Gina wanted to create something that was open to everyone. She would never turn someone away based on their age, however.
"People think Neighbourhood Voices is for twenty-somethings. It's absolutely not. Because of the music we sing, we happen to attract that slightly younger person. It's great because there just aren't choirs around that seem to attract that age."
With the aim of becoming a gigging choir, Gina wants newcomers to see Neighbourhood Voices as a safe space to have some plain old fun with music. It's also a chance for people who may have done some music at school and never carried it on.
"I've had girls come up to me and say, 'I've just really wanted to join a choir but just nothing worked'. Neighbourhood Voices gives them the opportunity to perform in a safe space with friends. It has become a nice little social space for people who want to sing, or have perhaps just moved to the city and want to make some friends."
"I feel like I've created a proper little girl gang."
Originally, the choir wasn't just for girls. The occasional man would arrive and feel slightly intimidated by "a room full of women". Making the choir female-only meant that for Gina, creating musical arrangements became a lot less complicated.
"I just thought that it actually it made a lot of sense considering my other personal values. I'm pretty pleased I did it because it's been really successful!"
A Sheffield local, Gina describes the city as always having that 'village feel'. Although it has seen a lot of change over the years, it somehow seems to retain those tight human connections.
"It still has a face", said Gina.
A sneak-peak of what to expect from the choir.
Where to see Neighbourhood Voices next
With a handful of upcoming gigs in the pipeline, you'll be able to hear 'that' mesmerising cover of the Arctic Monkeys' 'Do I Wanna Know?', as well as other choral contemporary twists on some pop and alternative tracks next month.
They'll be performing as part of the Festival of Debate at the Graves Gallery on Friday 25 May at an event hosted by Folk Forest & Wordlife. To find out more on the event and what else is coming up for the festival, click here.
Early stages
"Because we're quite new, all the arrangements are fresh. As we've only been going since November, we only have six polished songs at the moment."
Gina is currently working on three new arrangements to wow audiences with her intricate yet breathtakingly stunning harmonies.
"I'm really proud of myself for arranging vocal music for the first time. I want to do a lot of it accapella. The girls are so energetic when they sing my arrangement of Arctic Monkeys' 'Do I Wanna Know?' and Debra's arrangement of 'Laura' by Bat for Lashes."
Always recruiting
Tempted? You don't need to be a musical superstar to join. It helps if you can sing a bit, but with no audition and the opportunity to relax and enjoy yourself singing in a safe space, Neighbourhood Voices sounds right up our street.
"I make mistakes. I'm learning every week. I'm never going to stand up at the front and pretend to be this superstar who knows everything inside out, and even though you don't know the music, the girl next to you probably does, and you can bounce off each other and learn that way.", said Gina.
As a fun and relaxed way to make friends, while also doing something a little bit out of your comfort zone, Neighbourhood Voices seeks to challenge.
"I want people to learn. I want people to find things out about their voice. I'm really passionate about how the voice works and helping people discover different sides of their voice and learn what their voice can do."
What's more, you don't even need to be able to read music. Gina records all the parts to everything and uploads them to online application Trello, for everyone to listen to, learn and practise from.
Future plans
"I would love for us to do a video shoot some time in the future. I'm also keen for us to work with other artists – I'm actually looking to use our sound on some of Before Breakfast's music. To become a well-known session choir in the North would be the best."
Having had correspondences from people worldwide (Gina's been contacted by choirs in Australia and Germany) wanting to swap arrangements, it's clear that people are ready for a shakeup in terms of choir singing.
If you're sold, and want to give Neighbourhood Voices a go, come along to one of its next rehearsals – they're at Union Street every Tuesday at 7:30pm.