Get to know: Ray Bradshaw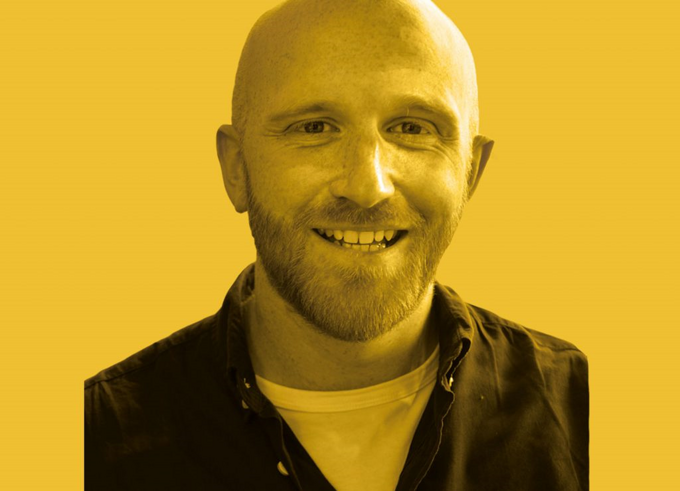 Ahead of his return to The Leadmill on 11 October, we caught up with stand-up comedian and all-around great guy, Ray Bradshaw, to get to know the two-time Scottish Comedian of the Year finalist before he takes to the stage to perform his show in both English and British Sign Language (BSL).
Following on from a sell-out, smash-hit run with 'I Dare Ray To…' in 2015, his latest show, 'Deaf Comedy Fam', sets out to entertain in both BSL and English, and will explore his formative years growing up with two deaf parents. The first of its kind to address both audiences simultaneously, Ray will be pulling out all the stops!
Why comedy? What does it offer that other professions don't?
It allows you to watch as much daytime TV as you want whilst also having a good excuse for missing social occasions you don't want to go to by saying 'Oh sorry I'm gigging'.
How does your comedy translate into BSL? Do your puns/play on words get the same reception?
It is tough to translate it into BSL. Puns and wordplay don't really work so you have to get rid of them and try find another way of making it funny. You rely a lot on timing and facial expressions to try and get the punchline to hit at the same time in two different languages.
What can audiences expect from your show when it comes to The Leadmill on 11 October?
They can expect to come to the first properly inclusive comedy show for deaf people and watch me get heckled in two different languages. The show is all about my childhood growing up with two deaf parents - the audience can find out all the weird quirks that go along with that.
Would you say your comedy offering is unique?
I would say this show is unique as it is the only comedy show in the world that is delivered in English and British Sign Language at the same time by the performer; essentially no-one else is stupid enough to do that.
Are you familiar with Sheffield?
I've gigged there once, so I'm looking forward to coming back and playing a great venue like the Leadmill. I'm looking forward to:
The Yorkshire accent
Yorkshire tea
People telling me how Yorkshire essentially won the 2012 Olympics
Getting called 'love'
Calling a roll a cake.
★★★★ - The Scotsman

'Has a clear comedy gift' ★★★★ - Edinburgh Evening News
Sum up your comedic style in five words
Friendly, chatty, funny, relatable, ginger.
Is BSL comedy something that is new to the UK?
It's not something that's new; you'll often see sign language interpreters at gigs or deaf comedians doing a show in Sign Language. The difference with my show is that it's bringing deaf people into comedy clubs or theatres for a show they might not have seen before. In the time I've been doing the show I've had just under 400 deaf people come to their first ever comedy show - and that's something I'm incredibly proud of.
You can catch Ray performing live in Sheffield on 11 October at The Leadmill.
Tickets are £12, and can be purchased here. You can also call 0114 272 7040 to book. Don't forget to let us know about your night in the city centre, by using #SheffAfter5 on Twitter and Instagram.