Forum Kitchen + Bar gets arty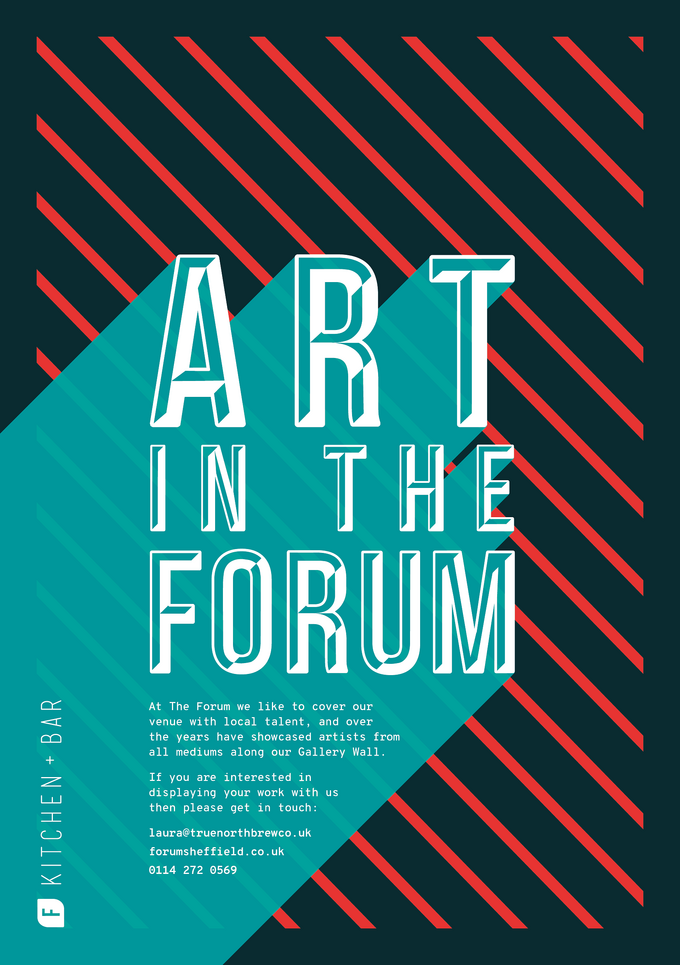 Did you know that one of Devonshire Street's most popular watering holes has its very own gallery, dedicated to local artists?
And it's currently on the look-out for more artists to display their work on its walls.
It's all part of the city centre venue's effort to connect with local artists and to help publicise up-and-coming creatives, whether through displaying pieces in its gallery, or through holding dedicated events.
At the moment, the gallery at Forum is showcasing pieces by visual artist Marcus Method, who recently decked out Queer Junction, a new addition to the Gay Quarter. Work from photographer Biztar also features.
"I'm a big fan of artists from Sheffield and am privileged to have space to give young people a platform for their work that is more accessible than the average art gallery." - Kane Yeardley, Managing Director of True North Brew Co.
Are you an artist who would like to have your work displayed on the walls of Forum's gallery for all Sheffielders to see? Drop an email to laura@truenorthbrewco.uk introducing yourself and your work.