Focus on Sheffield Futures

Following the success of The Botanist's musical bingo night in support of Sheffield Futures, we chatted to Elliot Walker, Community Fundraiser and Volunteer Officer at Sheffield Futures, to get to grips with the local young peoples' charity.
Tell me a little bit about Sheffield Futures.
Sheffield Futures is a young peoples' charity that provides mentoring and specialist support to those who need it most in the city. We offer a range of services, including professional and personal development, e.g. confidence building and careers advice aimed at getting you on the job market. We help a wide age range of young people aged between 13 and 25 years old with low-level mental health and wellbeing support.
We're here to (hopefully) support young people to fulfil their potential in learning, work and life in general.
Sum up Sheffield Futures in five words.
Youth, mentoring, specialist support, Sheffield.
"Throughout our (almost) 25 years' experience, we've discovered that young people in Sheffield really do want to give back to their community, they want to feel like a part of it and they want to improve it"
What sorts of things will the money raised from the bingo go towards?
We try to fundraise for a different 'area' each quarter. This quarter, all monies raised will go towards smaller projects to support young people. We have regular consultations with young people, to get to grips with what they might need or how we can benefit them across a wide range of services that we provide. Staff will then apply to utilise this fund-raised money on much-needed resources. We recently put on a project called 'My New Future' which supported particularly vulnerable young women in the community and helped them to move closer towards the job market. It provided them with confidence training, CV workshops, and we also took them out to buy appropriate clothes for interviews/the workplace.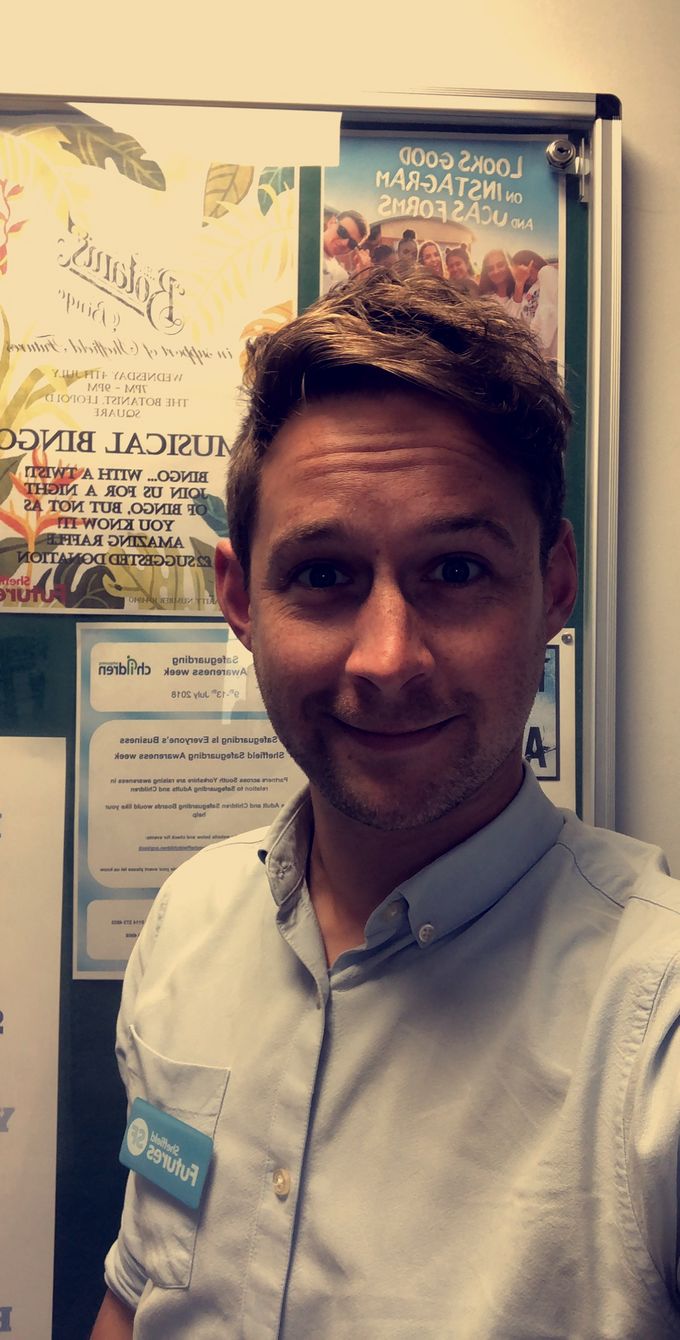 We also have International Youth Day coming up, which is an annual global celebration of young people, on 12 August – we'll be marking it on Friday 10 August at ICE Sheffield with loads of fun activities and stalls for young people to get involved with. We'll be using some of the funds raised from the bingo night towards putting on a wider range of activities for young people during the event, as well as extra facilities, including transport for the young people who may not be able to get to the event themselves.
What makes Sheffield teenagers so special/different to the rest?
Throughout our (almost) 25 years' experience, we've discovered that young people in Sheffield really do want to give back to their community, they want to feel like a part of it and they want to improve it. They actually want to make use of the facilities available to them too, which is just fantastic.
How else can people get involved with Sheffield Futures?
There are lots of different ways to get involved. If people perhaps can't really afford to support us financially, we're always looking for volunteers in a whole range of different roles - supporting our mental health and wellbeing services, youth clubs, fundraising events, giving careers advice. We're always looking for ambassadors – Sheffield Futures alumni in particular – to inspire our young people to succeed. If you're particularly skilled in an area of work and would like to share your expertise, we're also keen for you to get on board and share your advice!
There are also ways to donate even if you can't attend the events we hold. We use a JustGiving text-donate service – where you text SHEF43 £5 to 70070. You can also donate over on our website.
Any other events in the pipeline?
We're hoping to have a big presence at the Sheffield 10K in September. We've had supporters running for us in the past, but this year you'll see our adverts all around the city aiming to get even more people raising funds and running for us.
Between 5 and 7pm on 19 July we'll be holding our Showcase event at the Showroom Workstation. This annual event will showcase all the amazing work we've been doing throughout the last year. Come down to have a nosey!
How is 'Merch with a Message' going?
It's going fantastically! Door 43 is our most recent service, which supports 13 to 25-year-olds with their mental health and wellbeing and is what we launched Merch with a Message through.
Nowhere on the clothing will you find our Sheffield Futures branding, instead you'll see little hearts or leaves – this is your 'wellbeing clothing'. The aim is for the clothing to spark a conversation – 'Where's that from?', 'Oh, this is my wellbeing hoodie, which supports young people with their mental health, and I wear it when I try to chill out'. That kind of thing. They're currently being sold at Syd and Mallory on Devonshire street and also on our website!