Five great things to do after 5 in Sheffield: 6 – 10 November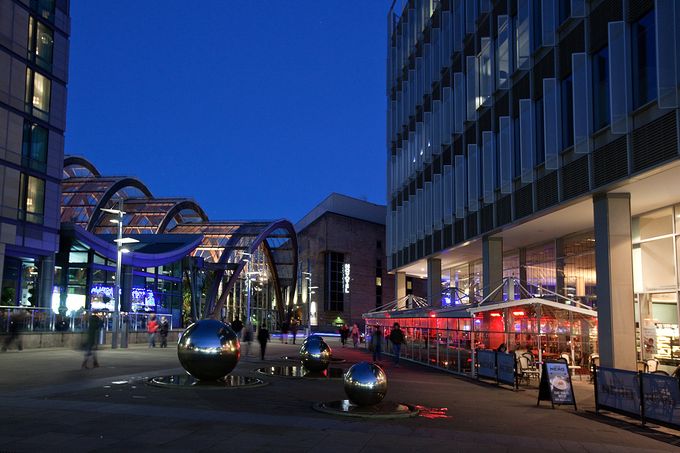 Welcome to our new feature, Five Great Things To Do After 5. Sheffield gets interesting after 5pm, so every week we are going to bring you some suggestions of great things to do in the city in the early evening. Whether it be dining, music, shopping or events, there's always something to hang about after work for. Here are some suggestions for the 6 – 10 November.
After Work Quiz – Bungalows and Bears – 6 November
From 6pm on 6 November, Bungalows and Bears on Division Street will be hosting its After Work Quiz, with quizmasters Charlotte and Anna at the helm. This quiz will be particularly poignant, as it's the final one before Bungalows and Bears closes for refurbishment on 8 November. Don't worry though, the bar will be back open soon, with a huge relaunch party planned.
Rush Hour Free Networking – Piccolino - 6 November
Piccolino in Millennium Square will play host to The Networking Rush Hour from 5pm on 6 November. The new networking event brings together inspirational speakers with business experts offering advice for your business in a one to one setting. The event is free, and each guest can sign up to receive a £20 card to spend at the restaurant, just register for your ticket on Eventbrite.
Bongo's Bingo – O2 Academy – 8 November
It's bingo, but not as you know it. From 6:30pm on 8 November expect dance offs, impromptu raves and prizes at the O2 Academy as Bongo's Bingo takes over the venue. Having originated in Liverpool, Bongo's Bingo has taken the country by storm, get tickets online.
Algomech Festival – various venues – 8 - 12 November
Algomech, Sheffield's festival of algorithmic, mechanical performance and art, will run at venues across the city from 8 – 12 November. From 6pm on 8 November, at Access Space Labs on Fitzalan Square, the festival's exhibition will open with Open Platform, a micro event series that explores the digital with physical means by asking performers to present digital work without using anything digital. See Algomech Festival's full listings on the festival's website.
Friday: After Hours – Tamper – 10 November
End the week the kiwi way at Tamper Sellers Wheel on Arundel Street. On Fridays, the kitchen stays open at 5pm through to 9pm and will be serving a new winter menu featuring innovative dishes using seasonal ingredients. Expect a relaxed dining style where small plates are shared between friends, a range of cocktails, keg and cask beers, and wine will also be available.