Festival of the Mind makes its return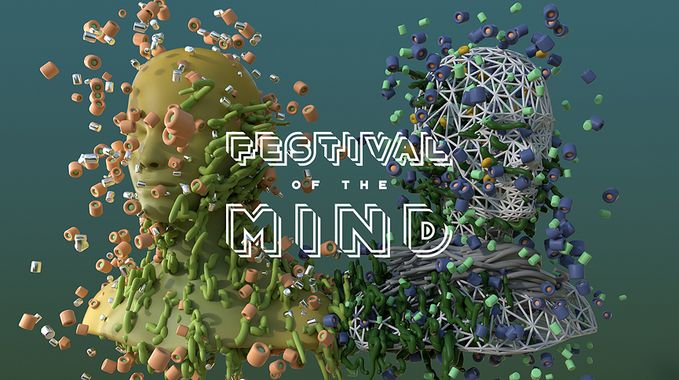 Festival of the Mind, the unique city-wide festival showcasing some of the most pioneering science, art, engineering and culture from across Sheffield, returns this month.
From 20-30 September, the bi-annual festival will see academics from the University of Sheffield collaborate with some of the most talented professionals from the city's cultural, creative and digital industries through a series of exhibitions, workshops, performances and events to showcase their world-class research.
From an augmented reality (AR) experience of Sheffield's long-lost medieval castle, to an exhibition by the renowned artist Pete McKee highlighting the stigma older people often experience when it comes to being open about sex and intimate relationships, Festival of the Mind will feature a series of interactive, informative and engaging events over a 10-day period.
This year's festival will see the Spiegeltent return to Barkers Pool. The award-winning Futurecade exhibition (virtual reality and more) will also return to the Millennium Gallery, this time with the theme of dystopia.
Festival events will take place both during the day and in the evenings, and will range from talks, performances and interactive entertainment - stay tuned for our hot picks.
Professor Vanessa Toulmin, founder of the festival and Director of City and Culture at the University of Sheffield, said:
"Festival of the Mind is a chance for people to explore some of the latest pioneering research that is being conducted at the University alongside some of the city's most talented artists and creative professionals.
"Sheffield is rapidly developing a reputation throughout the UK and overseas for being a hub of inclusion, creativity and collaboration and it's festivals such as this that give us an opportunity to showcase some of our latest work to the public and visitors to the region.
"I'm delighted that we are once again collaborating with partners from across the city to demonstrate some of Sheffield's creative talent and we're looking forward to welcoming people to our events."
Back in 2016, the festival attracted more than 50,000 visitors to the city, and this month it will return for a fourth time, with support from Sheffield City Council, the Moor Markets and the University of Sheffield's Students' Union.
Interested? Festival of the Mind is being held from 20 – 30 September 2018. Head to the Festival of the Mind site to check out the full programme of events, book your tickets and to find out more about the city-wide festival.
To stay in the loop and join in the festival conversation, be sure to use #festivalmind and to follow Festival of the Mind on Twitter.