Festival of Debate: June picks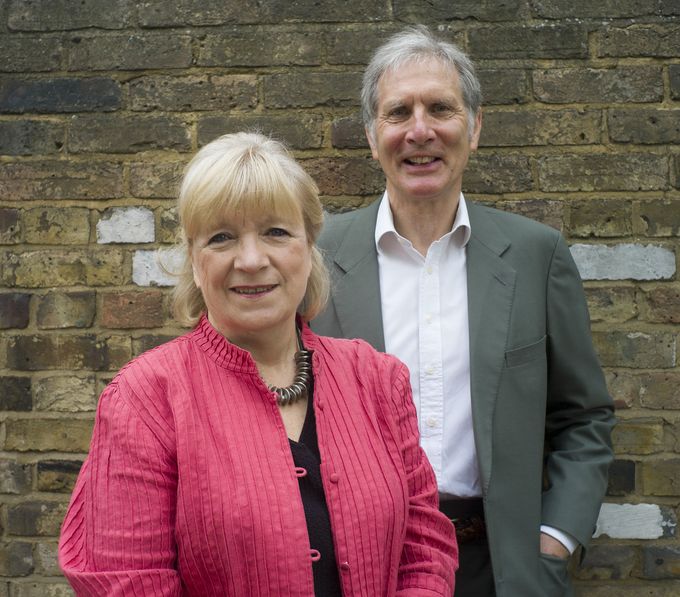 It's time to get excited (albeit in advance) for what the Festival of Debate has in store for us for its third and final month. We've chosen some of the events that we think'll be right up your street. Take a quick look and book your tickets to some of the most thought-provoking panels and discussions of the festival so far.
Teeth 'n' Specs: 30 Years on, has the NHS Privatisation Experiment Worked?, EYEYE, 5 June, 6pm, Free
Join an optometrist and a dentist to debate whether privatisation of the NHS is in fact inevitable, and what impact this will have on society as we know it. Discuss the future of public healthcare with professionals whose industries have already been hit with privatisation in the UK. Your free ticket is available here.
Art, Activism, Youth & Mental Health, Quaker Meeting House, 5 June, 6pm, Pay as you feel
Join Rainbow Heron, Chilypep and Sheffield MIND to discuss how art and activism can create a better future for young people. How can creativity and activism promote change in social perceptions and service provision? Come along to the Quaker Meeting House on St James' Street to find out. Book your free ticket here.
Sex Work: Employment of Exploitation?, The Circle, 12 June, 7pm, Free
As an event that will be held in association with SheFest and The Women's Hub, this is one that welcomes respectful challenges from all sides. It will explore various perspectives and offers you the opportunity to partake in an interactive discussion covering the law, impact and local agenda of sex work in the UK. Sound like something you want to dissect? Tickets are free, and you can register for yours here.
Pecha Kucha Vol #26: 'Deal with it', Theatre Delicatessen, 12 June, 7pm, £6/£9
Like clubbing for thinkers, this evening of 20x20 challenge talks, with especially-curated short films and live entertainment, promises to be a lively one. 'Deal With It' will explore the different ways in which different people face, approach and engage with the things they want to change in their lives and the world around them. Guaranteed to get your heart skipping and your mind racing, book your tickets to an energetic and stimulating evening.
Migration Matters Festival, Multiple city centre locations, 19-23 June, Pay as you feel
Returning for Refugee Week, Britain's largest festival about refugees and sanctuary will return to Sheffield from 19 June. Bringing together communities through performance, food and culture, Migration Matters will feature international theatre and dance, delicious iftars and global music evenings across the city centre. Recognising the cultures that make up Sheffield and celebrating it as a city of sanctuary, this is certainly one not to miss.
Dismembered: Polly Toynbee & David Walker, Pennine Lecture Theatre, 20 June, 7:30pm £8/£10
"In an undisguised and unashamed 'paean of praise' to the public services, Toynbee and Walker look behind the rhetoric calling for a smaller state to examine the often chaotic and confused ways in which the public sector has been pushed and pulled by successive governments over the last 30 years." – Sunday Herald. Guardian columnists Polly Toynbee and David Walker discuss their new book 'Dismembered', a critique of the current government and investigation into the dismantling of public services. The pair will question how these services can possibly be protected and share their findings having met with figures of the state. Tickets available from Tickets for Good, or SIV.
It isn't history: Why the 1984-85 Miners' Strike Matters Today, Quaker Meeting House, 21 June, 6:30pm, Free
Of particular interest for those unfamiliar with the events and their significance, this evening of exploration into the 1984-85 Miners' Strike will be chaired by Granville Williams. BBC Radio Industrial Correspondent Nick Jones will analyse the media coverage and impact of the Miners' Strike, while Chris Peace will further highlight the unfinished business following the event and underline the work of the Orgreave Truth and Justice Campaign.
When Does Adolescence End?, Star House, 28 June, 5pm, Free
Sip on a cocktail with Sheffield Futures while discussing and challenging others on the age at which adolescence ends. What constitutes as the transition between youth and adulthood? And how do our perceptions of this transition affect how young people's services work? For an evening exploring the changing needs of modern generations accompanied by a sophisticated beverage or two, this free event is certain to stir some thoughts.