Festival of Debate 2018: May picks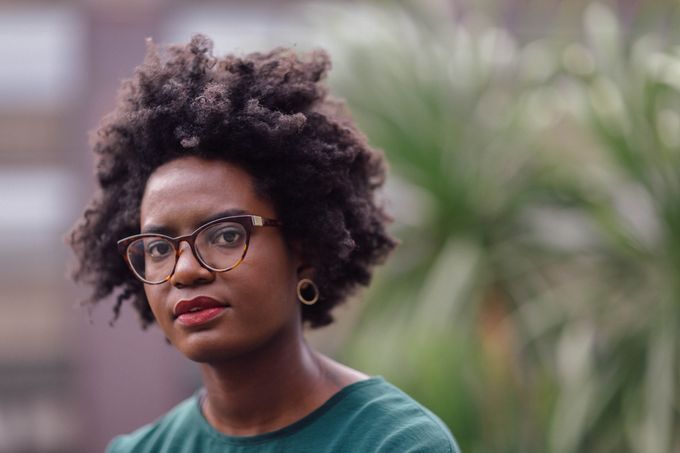 With the Festival of Debate now in full swing, we've picked out events in the city centre that we think you'll love this month! Find out more about the festival in general here, and make sure you've sorted tickets – these're bound to sell out fast!
A Party After the End of the World, Theatre Delicatessen, 4-5 May, 7:30pm, £3.64/£7.84
Join Forest Sounds Theatre as it takes over Theatre Deli with a night of immersive theatre. With performances from the North's cream of the crop, as well as post-apocalypse church and training in the practice of 'partying', this promises to be an intriguing night. Tickets here.
Protest: Stories of Resistance, Millennium Gallery, 9 May, 7pm, £8.14 /£10.30
Author, activist and host John Rees will present a collection of stories of resistance written with historians, sociologists and eyewitnesses at the Millennium Gallery. Following fictional characters' struggles with real-life pro-change grassroots movements, Stop The War Coalition officer Rees will also invite Martyn Bedford and Joanna Quinn to read their stories about the Orgreave and Greenham Common protests, alongside others. Tickets can be found here.
Trump! The Musical, Theatre Delicatessen, 9-12 May, 7:30pm, £10.99/£13.09
Blowfish Theatre brings you another satirical, songtastic extravaganza, this time in the form of Trump! The Musical. If raucous comedy, original music and awful hair is your bag, then head to Theatre Deli ASAP. Just because the world is being run by a power-crazed narcissist, it doesn't mean we can't have fun while he does it.
Francesca Martinez: What the **** is normal?, Sheffield Students' Union Auditorium, 10 May, 7pm, £9/£11
Francesca's show answers the question that has been on everyone's lips at one point or another: What the **** is normal? She explores the power a six-letter word holds over so many people and shares her own life-changing journey of growing up as 'abnormal'. Get your tickets for an insightful evening into our perceptions of normality at Sheffield Students' Union.
Film Screening: Daughters of the Dust, The Void Cinema, 11 May, 6:30pm, Free
Catch the critically-acclaimed restored 1991 film 'Daughters of the Dust' at Hallam's Void Cinema on Friday. Watch three generations of women grapple with the decision to move away from 1902 South Carolina and leave behind their West African Gullah culture inherited from their slave ancestors. Having maintained significance throughout modern history and influenced Beyoncé's 'Lemonade', this is sure to make you think. Grab your free tickets here.
The Futurenauts Present: Everything is Possible, Theatre Delicatessen, 15 May, 8pm, £7/£9
This interactive cabaret show will explore the way we perceive our collective futures. Join futurist and award-winning author Mark Stevenson (whose comedy has featured on BBC Radio 4) and international sustainability expert Ed Gillespie as they embrace the possibility of a more sustainable, equitable, humane and just world. Book your tickets here.
Reni Eddo-Lodge: Why I'm No Longer Talking to White People About Race, Pennine Lecture Theatre, 17 May, 7:30pm, £8/£10
Having written for The New York Times, The Guardian, The Good Immigrant and Dazed, Reni Eddo-Lodge will discuss her book, 'Why I'm No Longer Talking to People About Race'; a powerful analysis of race in modern Britain from one of the UK's most inspiring journalists.
The Personal is Still Political: A Facilitated Dialogue, Union Street, 23 May, 7pm, Free
In search of the seeds of global change, join Kerri Cripps and Leah Bijelić who will use dialogue to attempt to reconcile the conflicts and changes that are happening at all levels in our society. Register for your free tickets now.
Anyone's Guess How We Got Here, Theatre Delicatessen, 25-26 May, 7:30pm, £5.74/£8.89
Politically engaged touring theatre company Barrel Organ's third show, 'Anyone's Guess How We Got Here' comes to Theatre Deli this May. A show about debt, eviction, childhood, the thing under the floorboards and what remains, long after you've paid it off, you can make of it what you will. A road trip. A haunted house. A bedtime story. A photo album. An '80s fantasy film. A demolition. A riot… Tickets can be booked here.
Live Late: Dissent, Graves Gallery, 25 May, 7:30pm, £9.21 /£11.37
At Museums Sheffield's fourth Live Late of the year, join Wordlife and Folk Forest at Graves Gallery for an evening of protest performances from poets and musicians including Three Acres & A Cow, Zena Edwards, Alabaster dePlume, Matt McAteer and the Neighbourhood Voices choir. You'll also find activists from Foodhall, amongst others, in the speaker's corner. Get your tickets.