Discover life on the front line at Studio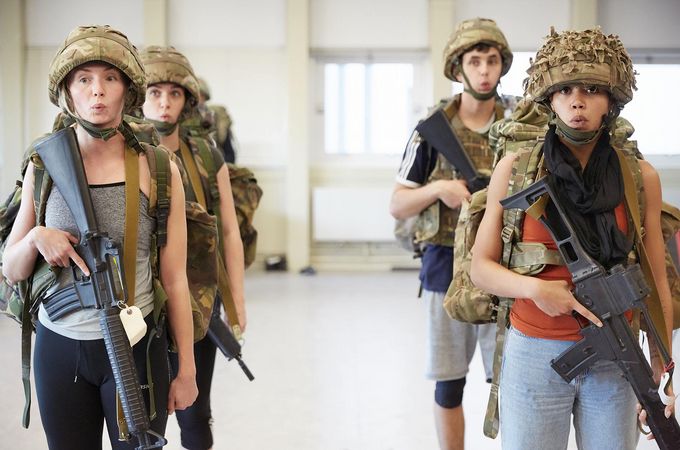 Taking centre-stage this week is 'Close Quarters' – a co-production between Out of Joint and Sheffield Theatres – which explores women on the front line at the Studio until Saturday 10 November.
Cormack, Findlay and Davies are the elite.
They are the first generation of female soldiers to serve in the British infantry in close combat - ever.
Having aced physical tests only 5% of female soldiers can pass they've proven their astounding courage and discipline - while everyone around them constantly questions whether they should even be allowed to serve.
And they're about to join the front line.
A new play by Kate Bowen, 'Close Quarters' is directed by Out of Joint Artistic Director Kate Wasserberg and features Ruby Barker (Wolfblood) as Private Sarah Findley, Bradley Banton (Vera) as Sergeant Adeyemi, Sophie Melville (The Shape of Things) as Private Clare Davies, Kathryn O'Reilly (Call the Midwife) as Captain Anna Sands, Chloe-Ann Tylor (The Strange Case of Jekyll and Hyde) as Private Alison Cormack and Dylan Wood (In the Night) as Lance Corporal Brian Armstrong.
'Close Quarters' runs at the Studio Theatre from now until Saturday 10 November. Tickets can be purchased from Sheffield Theatres' Box Office in-person, by phone on 0114 249 6000 or online at www.sheffieldtheatres.co.uk and start from £15.00.