After Hours with Museums Sheffield: May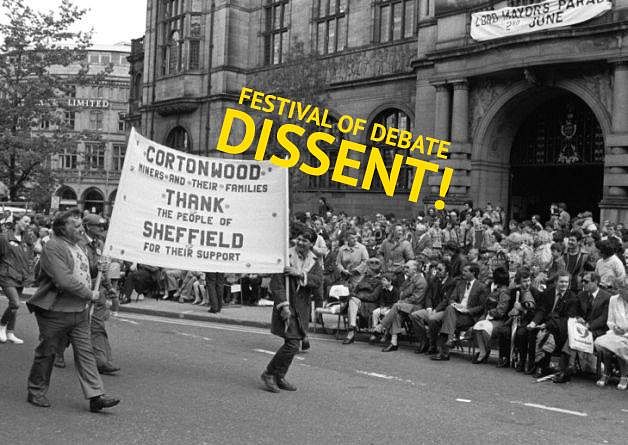 Want to soak up some culture in the city but not got enough hours in the day? Never fear. Throughout this month, Museums Sheffield is running various live late sessions, letting you enjoy the latest exhibitions and galleries after hours. This month, you'll be able to catch the interactive promenade performance, 'DISSENT!', as well as a collection of talks from social enterprise Our Mel.
Wordlife and The Folk Forest present: Live Late: DISSENT!, Graves Gallery, 25 May, 7:30pm, £8/£10
An evening brimming with talented poets and musicians, get involved with the 'festival within a gallery' which brings to life the protest and activism theme, and further explores the current exhibition, Dissent. The night, which will run as part of the Festival of Debate, will include various acts, including performers Three Acres and a Cow, who will span a thousand years of people's history and protest through the medium of folk song and story.
Performance poet Zena Edwards will bring her unique voice to the Graves Gallery, where acclaimed poet and musician Alabaster dePlume will use the two mediums and accompanying four-piece jazz band to intrigue and inspire audiences.
You'll also find Dodge & Co associates Jason and Laurence showcasing their all-new interactive (and mostly legal) workshop for offshore finance tips and tricks as they bring their tax dodgers masterclass to the gallery.
The Neighbourhood Voices choir will also take your breath away as they give another of their fantastically alternative performances on the night.
Exploring the ever-rising retirement age and the encroaching era of automation, Matt McAteer will also be taking to the stage on the night. A veteran of the Sheffield poetry scene, Matt has taken many of his shows to The Edinburgh Fringe, Greater Manchester Fringe and various Sheffield Poetry festivals.
You'll also find the Sheffield Tree Action Group (STAG), Foodhall and other local organisations in the Speakers' Corner, talking about their recent experiences and future plans.
If that wasn't enough to keep you busy, Museums Sheffield has also collated footage from over the years of protests across that have happened right here in Sheffield.
Our Mel presents: Creativity, Activism & Social Change, Millennium Gallery, 29 May, 7pm, £8 
Museums Sheffield has partnered up with Our Mel for an evening of talks as part of the Hope is Strong exhibition.
Social enterprise Our Mel is dedicated to exploring cultural identity, black history and what it means to be a person of colour in Britain today, and invites you to come along for an evening of in-depth talks from Siana Bangura, Saziso Phiri and Barbara Ntumy.
Siana Bangura is the founder of the Black British Feminist platform, No Fly on the WALL, and her book, 'Elephant' brings together poetry that discusses black British womanhood. She has also produced a documentary film investigating police brutality in the UK and deaths in custody and is the founder and publisher at Haus of Liberated Reading. Also the creative director of fashion and lifestyle brand Sassy Apparel, Siana's broad portfolio of work focuses on giving voices to the overlooked.
Saziso Phiri is a freelance creative producer and founder of the pop-up art platform The Anti Gallery. Previously, she has produced pop-up exhibitions in unique spaces, hosted film screenings, workshops and pop-up stalls and street art residencies. She also works with the creative team at New Art Exchange in Nottingham, the UK's largest centre dedicated to culturally diverse arts.
Political activist and social commentator Barbara Ntumy emigrated to the UK from Accra, Ghana in 2006, and now focuses her work on anti-racism, anti-cuts and sexual health. Her various first-hand experiences with immigrant hostility and cuts to public services motivated her to begin protesting, beginning with the students' movement. As the founder of Sassy Apparel, Barbara created a place to discuss politics, black cultural identity and to celebrate popular culture.
To book your tickets for either of these events, head to Museums Sheffield, or call 0114 278 2647.