5 things to do after 5pm in Sheffield: 7 - 13 January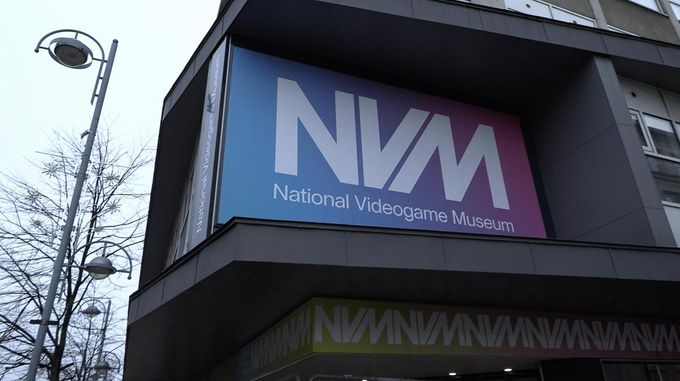 January may have a reputation for all things dark, cold and dull but not in #SheffAfter5. This week Sheffield city centre is playing host to some great events which are sure to brighten up your evenings. From gin to videogames, there's some fantastic things to do in Sheffield this week, here are just a few of our picks.
Gin School and Food Pairing at The Devonshire
10 January. 7pm.
BeGIN your 2019 with an evening of gin and food pairing at The Devonshire on Devonshire Street. They're kicking the year with a celebration of all gins warm and cosy, guaranteed to warm your cockles this January.
Expect the likes of Sipsmiths Hot Gin and Peaker Blinder Spiced Dry Gin, served with delicious food pairings. Priced from £25 per person you can book your place by calling 0114 280 8222 or email bookings@thedevonshiresheffield.co.uk.
Why not enjoy a meal while you're there? True North rewards card holders can get 50% off food in January, see more dining deals for this month in 'Eight restaurants offering 50% off or more in Sheffield this January'
Life drawing at Union Street
11 January. 7:45pm.
Head to Union Street on 11 January for an evening of life drawing with Endless Love Creative. The evening will be inspired by Mary Poppins, with an enchanting set and poses inspired by the classic film.
Everything you will need is provided (including a glass of wine!) with tickets priced at £12.50. Book online.
Late night opening at the National Videogame Museum
11 January. Until 7pm.
The National Videogame Museum opened in Sheffield at the end of last year, and if you haven't had chance to pay it a visit yet, now's your chance. The museum, which is in Castlehouse (the old Co-Op building on Angel Street) is jam packed full of playable videogames, including old classics and some local favourites.
Tickets are £11 for adults, with family and concession tickets available too. Book online to save some money.
Doc/Nights at The Showroom
11 January. 6pm.
The Showroom has teamed up with Doc/Fest to create Doc/Nights, a new series which screens the best new documentary cinema with special introductions, Q&As an panel discussions.
The debut event will feature the award-winning Island of the Hungry Ghosts, which takes place on the remote and extraordinary Christmas Island. The documentary follows trauma counsellor Poh Lin Lee, who works with asylum seekers at Australia's biggest offshore refugee detention centre, which is hidden in the island's jungle.
The screening will be followed by a panel discussion featuring expert speakers addressing the issues raised in the film around immigration, detention and asylum.
Evening Talk: The Geometry of Fear at Millennium Gallery
10 January. 6pm.
Head to the Millennium Gallery after hours on Thursday so listen to art historian Robert Burstow examine the work of sculptors featured in the gallery's latest exhibition Darkness Into Light: The Emotional Power of Art.
During the illustrated talk Robert will describe the distinctive work of the artists including Kenneth Armitage, Reg Butler and Lynn Chadwick, art which is characterised by tortured, battered or blasted human, animal and insect figures.