5 great things to do after 5pm in Sheffield: 9 – 15 July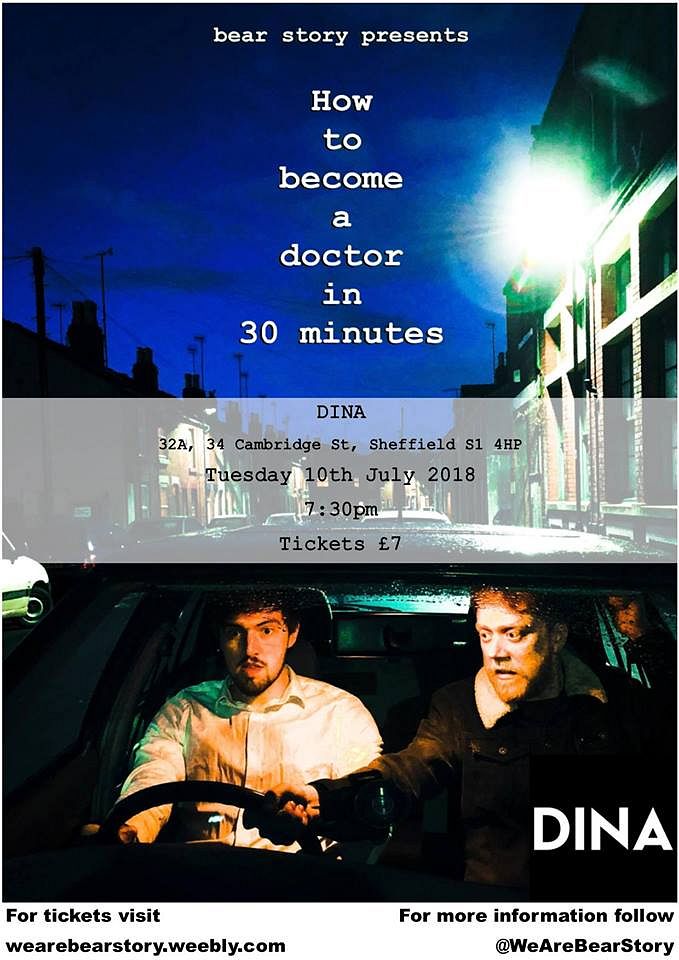 A new week brings a whole new bundle of fresh opportunities to enjoy The Outdoor City in all its glory – after 5pm of course! We've rounded up just five of the countless things going on in the city centre over the next seven days. Read on to find out what you could be getting up to this week!
How to become a doctor in 30 minutes, DINA, 10 July, 7pm
Having crashed a car and left his friend unconscious, Benny is faced with the grave dilemma of saving his friend from death, or ending up behind bars. Watch Bear Story combine pre-recorded video with live performance as it explores whether Benny's phone and a hacksaw really are enough to save his friend's life. Get your tickets to the brand-new comedy thriller here.
Liv Fontaine & Emily Pope: The Musical, Bloc Projects, 11 July, 6pm
As part of Bloc Projects' 'Salon 18' Public Programme, Liv and Emily will explore the hysteric and comic as positions to subvert and repurpose. The pair, who are obsessed with monologues, both celebrate the history of feminist performance in their work. During this free event, the pair will both present new musical works, followed by Q&A with the audience. Register for your free tickets here, and check out the Facebook event for more information.
English Rain's Great Big Band Social Round 4, The Washington, 12 July, 8pm
Local record company English Rain will host the fourth of its band socials at The Washington this Thursday. Expect to mingle with Sheffield's musical talents, including new bands, promoters and bloggers. Strike up a conversation and forge new relationships while sipping on a Wavey Johnson cocktail, listening to a mix of old, new and local tunes throughout. More details of the night can be found here.
Early Doors Social World Tour, Bungalows and Bears, 13 July, 5pm
Enjoy music from all around the world on Friday as Bungalows and Bears hosts another of its Early Doors Socials – this time with a World Cup influence. DJs Leroy and Tough Matter's Ashley Holmes will be playing tunes for the nights theme, which will be USA vs England. See the event for more.
Sip & Ceramics, The Arthouse, 13 July, 6:30pm
Chill out and get arty at The Arthouse on Friday, and make your very own pinch pots with guidance from Mike Scown. It's bring your own wine – they'll provide the glasses! Sip on your favourite tipple and unwind as the weekend rolls in. Find your tickets here.
Don't forget to use #SheffAfter5 to let us know about what you're up to in the city after 5pm!