5 great things to do after 5pm in Sheffield: 8 - 14 October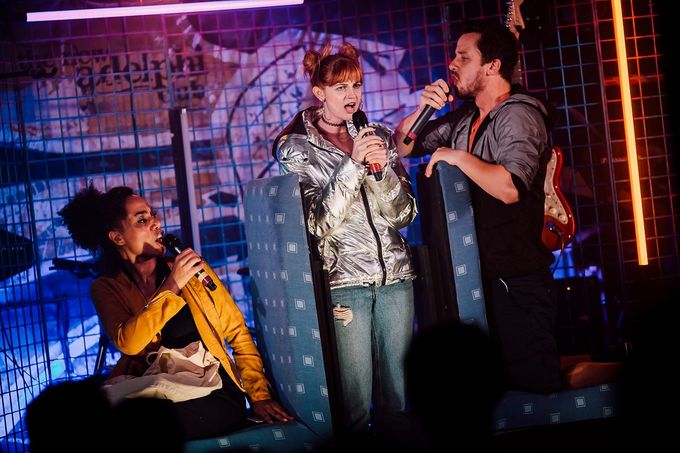 Relax, it's October, and there's still plenty of time to make the most of Sheffield as autumn settles in. We don't want you getting too cosy though: read on to discover just five things you could be getting up to in the city over the next seven days.
Sheffield SOUP #14: The Live Crowdfunding Phenomenon, Crucible, 8 October, 7pm
Fancy some fresh hot soup, bread and the chance to make a difference to a local business or entrepreneur on a Monday night? Sheffield SOUP'll get the soup in, you just bring your vote! Hear four pitches from Sheffielders who need your help to get an idea, project or business off the ground. You then vote for your favourite pitch, and the pitch with the most votes is given the door money as a leg-up to getting things rolling. Grab your tickets or donate here.
One Life Stand, Studio, Sheffield Theatres, 10 October, 8pm
Written by Eve Nicol with music from James Fewer and Honeyblood, 'One Life Stand' is a late-night search for intimacy across a hyperconnected, hypersexual city. Witness a performance that exposes the loneliness in modern relationships and displays the expectations of love and lust as ever-changing. Tickets available here.
Work in Progress, Theatre Deli, 10 October, 7pm
This is a solo show that covers a broad spectrum of everyday issues that some will find all too familiar. Jess struggles to manage her mental health, however through humour and a passion for dance, she begins to learn how to feel comfortable with feeling uncomfortable. (If that wasn't reason enough, it'll be a great way to mark World Mental Health Day). Tickets available here.
Showroom Quiz: Horror Special, Showroom Cinema, 12 October, 8:30pm
Do you know your James Franco from your James Bond? Showroom's monthly film quiz night is this Friday and this time it has a special Halloween/horror treat. Book now (on 0114 275 7727) for your place at the quiz, and to play to win tickets to a late-night screening of 'Halloween' on 18 October. Stick around after the quiz for a special late-night screening of classic thriller, 'The Wicker Man' too (you'll need to book your tickets for this at the box office).
No Bounds Festival, city-wide, 12-14 October
Are you ready to explore ideas of freedom and expression through the lens of club culture, art and technology? If so, No Bounds festival, which returns for its second year, is the chance for all artists and audiences to experience the spontaneous and the joyfully-unexpected, to create spaces where new social structures can be explored and experienced. Find out more about the festival here.
Wanting more? Be sure to use #SheffAfter5 to stay in the loop on all the latest events, offers and everything else happening in Sheffield city centre.