5 great things to do after 5pm in Sheffield: 7– 13 May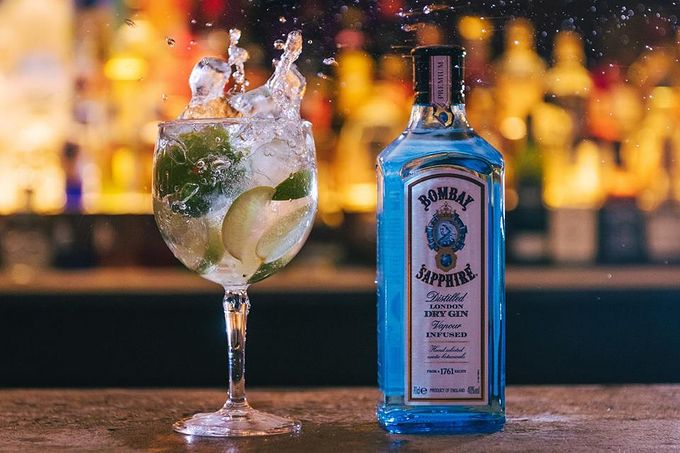 Hanging about in Sheffield after 5pm has its perks. And we're here to help you choose what to do with your evenings in the city this week. We've got a new market for you to try, a Gin festival launch and oodles of other events to fill your diaries with this week, A.K.A the week to mourn the end of the long weekend. Have a look!
Make Some Noise Four, DINA, 9 May, 7:30pm
Bringing together a collection of various musical tastes, DINA will play host to Make Some Noise for an evening of improvised masterpiece on Wednesday. Play with people you've never met (you don't need to bring an instrument, but if you have one, that's also great) and create new and unchartered music with your bandmates that were plucked from a hat. Keen? Head along to DINA on the night.
Bar & Beyond Gin Festival, Bar & Beyond, 9-11 May, 7pm
To launch its limited edition gin menu, Bar & Beyond will host its very own three-day Gin Festival on Wednesday. The new list is made up of 11 gins from all around the world, paired of course with Fever Tree tonics. So, if you've had enough of the working week already (the bank holiday is now only a cherished memory), get down to Bar & Beyond on West Street and set your taste buds onto some exotic new gins.
CoCo and the Butterfields, O2 Academy Sheffield, 10 May, 7pm
Indie pop band CoCo and the Butterfields bring their UK spring tour to the O2 Academy on Thursday after a two-year break from touring. Bringing their hit single Battlegrounds, amongst other foot-tapping/head-banging songs, joins Sheffield's finest, Before Breakfast and Americana artist Ramona Rose as they support the band's Sheffield leg of the tour. Tickets can be booked at Ticketmaster.
Shazia Mirza - With Love from St. Tropez, Sheffield City Hall, 10 May, 8pm
Following her previous 103-date sell-out international run of 'The Kardashians Made Me Do It', Shazia Mirza returns, and this time to Sheffield, for her new show, which explores truth and lies, nudity and the periodic table, and how these things hold the key to the future. To find out how these things do just that, book your tickets today or call 0114 2789789.
Culture Quarter Market, Foodhall, 11 May, 5pm
The newest addition to the Sheffield market scene, the Culture Quarter Market on Eyre Street arrives on Friday for two days of food and art to celebrate Sheffield's rich and vibrant culture. Discover new street food vendors, musicians, DJs and artists (some will have limited edition prints on offer), as well as plenty of vintage clothing. Tag along this Friday from 5pm for something new in the city centre this month.