5 great things to do after 5pm in Sheffield: 5 – 12 February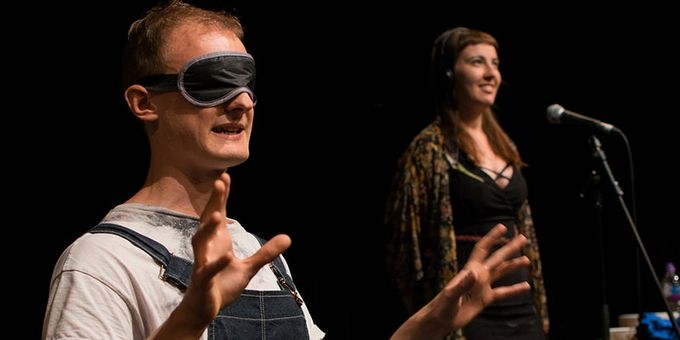 Sheffield gets interesting after 5pm, so every week we are going to bring you some suggestions of great things to do in the city in the early evening. Whether it be dining, music, shopping or events, there's always something to hang about after work for. Here are some suggestions for the 5 – 12 February.
Business Sheffield Winter Networking - Trafalgar Warehouse
Business Sheffield is hosting its winter networking event at Trafalgar Warehouse on 7 February. More than 100 local businesses will be in attendance, with a bar and food on hand all evening. This event is free and includes a welcome drink, secure your place by calling 0114 2245000.
Salsa Social - Revolucion de Cuba
Thursdays are for salsa at Revolucion de Cuba, with lessons for both beginners and more advance dancers available for less than a fiver each. Cocktails are 241 until 7pm, when the live music begins.
Some People V. Reginald D Hunter – The Leadmill
Comedian Reginald D Hunter has extended his critically acclaimed tour of the UK, and will bring his show Some People Vs Reginald D Hunter to The Leadmill on 8 February. With a comedy career spanning 15 years in the UK, in the last year alone Reginal D Hunter has performed across the UK, Ireland and Europe, sold out at the Edinburgh Fringe Festical and appeared on a number of comedy panel shows. Buy tickets for the show on The Leadmill website.
Five Encounters on a Site Called Craigslist – Theatre Deli
On 8 February, Five Encounters on a Site Called Craigslist, will show at Theatre Deli on Eyre Street. Five Encounters on a Site Called Craigslist follows Sam as he self-sabotages attempts to communicate and reach out to those around him. Following rave reviews at the Edinburgh Fringe, this one man show is sure to start Theatre Deli's new season with a bang. Enjoy 20% off tickets when you use the code 'aliveafterfive' when booking through Eventbrite.
Friday Happy Hour - Be At One
Be at One is making its happy hour even bigger on Fridays, with live music from 8pm and 241 on more than 150 cocktails. If you want to access exclusive drink offers and enjoy your own table with friends, you can reserve a table at www.beatone.co.uk/bookings or email us directly at mailto:bookings@beatone.co.uk