5 great things to do after 5pm in Sheffield: 5 - 11 November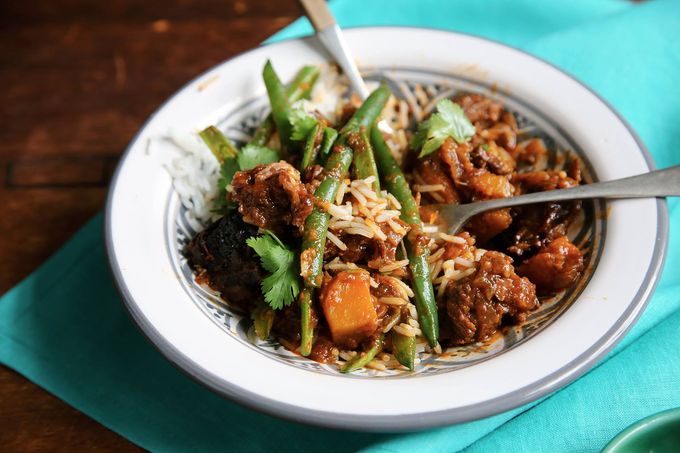 That's it, Halloween is over. It's time to get excited for/bored of Christmas preparations! If reading that makes your skin crawl, then never fear, because in this week's line-up of five things to do after 5pm in Sheffield city centre there ain't a Santa hat or mention of sleigh-bells in sight. Sit tight and see what you could be doing after work this week!
Oh, and don't forget to use #SheffAfter5 when searching for hot tips on further events and general good stuff over on Twitter and Instagram.
OhCoBookClub – Ghost Wall, BrewDog, 6 November, 7pm, £5
Head down to BrewDog to discuss Sarah Moss' 'Ghost Wall' while munching on pizza this Tuesday. "Teenage Silvie is living in a remote Northumberland camp as an exercise in experimental archaeology. Her father is an abusive man, obsessed with recreating the discomfort, brutality and harshness of Iron Age life." Ticket price includes pizza and your first drink. They're available here.
Bikehall Workshops, Foodhall, 7 November, 6pm
The first in a two-month series of DIY bike workshops, learn how to fix your bike (even if you don't have one yet) at Foodhall. Kicking off this Wednesday with a session, which'll be followed by some food, learn the ropes of bike repair and feel a little bit more Sheffield. Sign up to workshops here.
'Closer', The Montgomery, 8-10 November
Popular Sheffield theatre company Day One is returning to The Montgomery's stage with the critically-acclaimed hit 'Closer' by Patrick Marber. Far from being a love story, 'Closer' follows four people through life as they experience love, lust and blurred lines that arise between the two. It's a powerful and darkly funny play that aims to dissect the highs and lows of relationships, revealing how honesty isn't always the best policy. Interested? Book your tickets at www.closer.org.uk.
Pubic x piña, Public, 8 November, 7:30pm, £50
Inside-out churros or Jalapeño sorbet, anyone? Join Public (/The Observer's best place to drink in the UK) as it collaborates with Kelham locals piña at the former public convenience on Thursday for a seven-course set menu of modern Mexican dishes inspired by the organiser's travels to Mexcio, as well as paired drinks designed by Jack Wakelin. Prepare to be wowed as you delve into exquisite flavour combinations - make sure you've got space for all seven courses! Spaces are limited and can be nabbed by emailing info@publicpublic.co.uk stating Thursday as your chosen day.
A Taste of the Punjab, Blend: Cook, Eat, Share, 8 November, 5pm, £10/£5
The latest in a series of world-themed evenings introducing cuisines from across the globe, enjoy two courses and a complimentary drink inspired by the Punjab at Blend this Friday. Homemade onion and spinach pakoras with raita, followed by butter chicken or chana masala, both with naan bread or rice is on the menu, and if you turn up at 3:30pm you can watch and learn how the dishes are made! Call in to Blend Kitchen, call 07468417353 or email blendcookeatshare@gmail.com to book your place.