5 great things to do after 5pm in Sheffield: 30 April – 6 May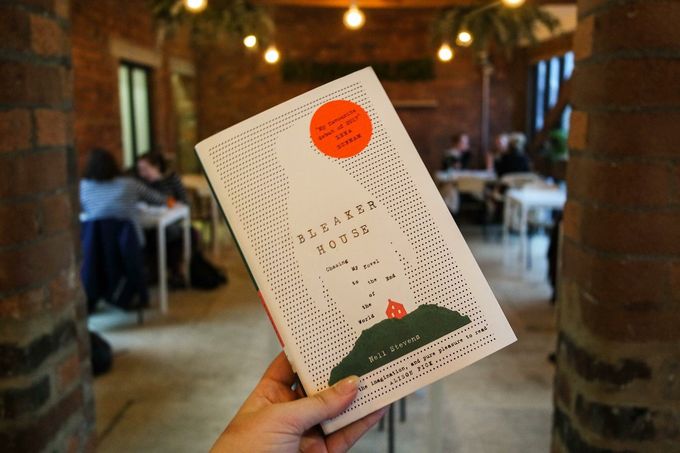 Read our top five picks of events in the city this week and you'll have no excuse but to hang around in the city after 5pm. If you fancy some live music at The Leadmill, or want to support a good cause by playing some musical bingo at The Botanist - whatever it is, we've covered you for the week ahead.
Verbal Gerbil 2, DINA Venue, 1 May, 7:30pm
After a successful first show, Verbal Gerbil is back for its second, this time around featuring poetry from teacher and writer Kirsty Taylor, music from Christopher Delamere and comedy from Andrew Marsh. Having recently won the BBC Verb New Voices award, Kirsty uses her unique rhythmical style to give insight into the lives of others. Christopher draws upon traditional folk influences to explore the sacred and profane, and loves to play a good foot-stomping tune. Hosted by Stan Skinny, Verbal Gerbil welcomes all comedians, poets and wordsmiths – there'll be an open mic too! Entrance is £3.
The Oh Comely Book Club, Birdhouse Tea Bar & Kitchen, 1 May, 7:30pm
From women's magazine Oh Comely, comes its Sheffield edition of the #OhCoBookClub, and this time Birdhouse Tea Bar & Kitchen are hosting. For less than £7, meet others who've read Nell Stevens' memoir 'Bleaker House' to discuss and explore – you even get your first drink free! Book your tickets on Eventbrite.
Botanist Bingo in support of SToRMS, 2 May, 7pm
From 7pm, take part in The Botanist's famous musical bingo – all you have to do is listen to the song played, and stamp out the title or the artist. The first players to complete one or two lines, or to get a full house, will win a host of fantastic prizes. In the spirit of Mental Health Awareness Month, the free event will be running in aid of suicide awareness organisation SToRMS for which it'll also be launching its exclusive cocktail for May on the night. Book your table by emailing sheffieldsales@thebotanist.uk.com or by calling 01142737855.
J-Wayy / Strangers / Alice Hardy Fraser / The Sundowns, West Street Live, 3 May, 7pm
Head to West Street Live this Thursday to catch some of Yorkshire and the UK's best in acoustic performers, hand-picked by Sheffield-based music community, Fourth City. Entry is free, and acts begin at 8pm.
High Hazels, The Leadmill, 4 May, 7:30pm
See Yorkshire lads High Hazels perform at The Leadmill this Friday and bring in the weekend listening to some majestic pop paired with sumptuous melodic phrasing. Having previously played to the masses at Tramlines last year, and opened shows for Richard Hawley, The Coral and Slow Club, High Hazels are set for a whirlwind of a year, not forgetting the hotly anticipated release of its new album. Get your £7 tickets online, or call 01142727040.
You know the drill – when you're out and about in the city centre, use #SheffAfter5 to share your tweets and photos with us!