5 great things to do after 5pm in Sheffield: 29 October – 4 November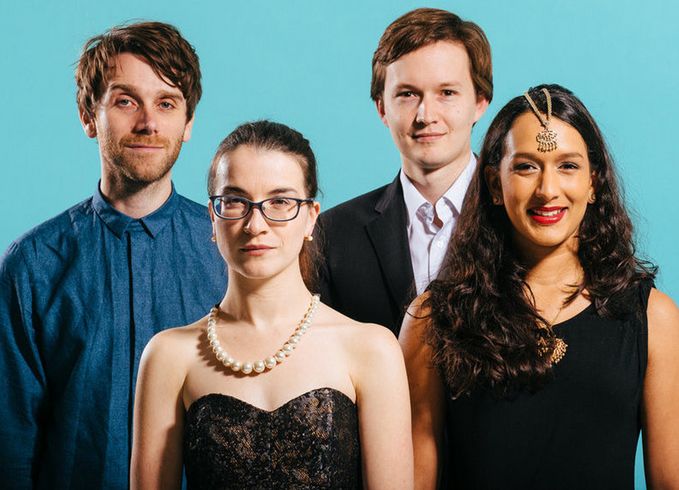 There's a lot on in the city centre for you to sink your teeth in to this week, as Halloween creeps in!
Don't forget that Dine Sheffield runs until Thursday 1 November – so get your vouchers before it's too late!
Burger and Beer Tuesdays, The Devonshire, 30 October, 5pm
Tuck in to a house, buttermilk, gourmet or seitan burger after 5pm this Tuesday and pair with a drink for just a tenner. That sounds like the perfect end to a Tuesday to us!
Ligeti Quartet, The Leadmill, 31 October, 7:30pm, £5-£12
The Leadmill and Music in the Round welcomes The Ligeti Quartet to its stage for a gripping picture of modern classical music on Wednesday. Expect to hear Steve Reich's Grammy award-winning 'Different Trains', George Crumb's iconic 'Black Angels' for electric string quartet, the rock-riff influenced minimalism of John Adams and an explosive collage of jazz, American folk, punk, modernist and classical music from John Zorn. Tanya Tagaq's Inuit throat singing-inspired 'Sivunittinni' will also feature during this seated event in the Studio. To book your tickets, visit Music in the Round.
DINA Diner Later No. 4, 1 November, £12/£15
Fourth in its latest series of late night dining at DINA's diner, join for a starter and six delicious vegan and vegetarian sharing plates – oh and pud of course. Keep an eye on the event for when the menu is announced!
Halloween Late: The Science of Science Fiction, 2 November, Millennium Gallery, 7:30pm
At the Millennium Gallery's latest Live Late event, hear from a series of experts as they share their discoveries on the science of science fiction. The museum has teamed up with Sheffield Hallam University's Biomolecular Sciences Research Centre to explore the underlying science of science fictional worlds, from Armageddon to Jurassic Park. Find out more here.
5 Seconds of Summer: Soundcheck Experience, O2 Academy Sheffield, 2 November, 7pm
Gain exclusive access to the private sound-check before the boys bring their 'Meet You There' headline tour to the O2 Academy on Friday. With the opportunity to ask the band anything during their Q&A session, as well as early access to the venue beforehand and exclusive merch, if you haven't got your tickets yet die-hard fans, sort that ASAP!