5 great things to do after 5pm in Sheffield: 27 August – 2 September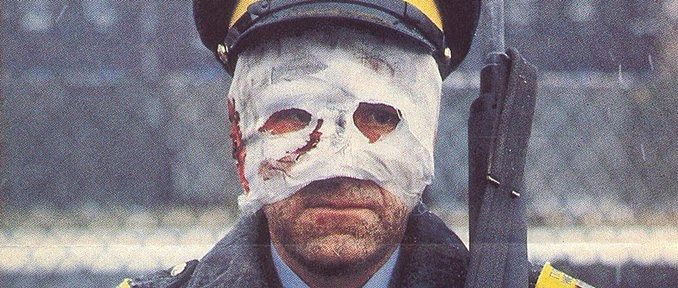 This week is a pretty bittersweet one, what with the bank holiday and knowing you're back to work on Tuesday (☹), but we've got just the things to turn that frown upside down. Read on to find out what! And don't forget to use #SheffAfter5 to stay in the loop for more offers, events and general Sheffield news!
Merch with a Message Fashion Launch, Star House, 43 Division Street, 28 August, 5pm
Young people's charity, Sheffield Futures, is launching its brand-new clothing line aimed at tackling the stigma attached to mental health this Tuesday. 'Merch with a Message' has been designed to get you talking about your mental health with your peers, and to start a conversation on the topic freely. The initiative, which is being run by Sheffield Futures' emotional wellbeing service for 13-25 year-olds, Door43, wants to reassure young people in Sheffield that there is always an open door, where you can seek support. Come along to the free event, where there'll be a catwalk, and stalls from some of the city's fashion bloggers and designers.
Threads, Showroom Cinema, 29 August, 6:10pm
Showing as part of Our North: A South Yorkshire Trilogy, see this documentary-style TV drama as it depicts the effects of a nuclear war on Sheffield. Following two families, the Kemps and the Becketts, watch as they struggle to survive a nuclear attack. The apocalyptic nightmare that ensues underlines how incapable civil defence has become in the nuclear age. We've heard it's a pretty harrowing portrayal, so you may not sleep for a few days afterwards! Tickets available here.
Sheffield Improv Jam, DINA Venue, 30 August 7pm
Thursday's post-Edinburgh Fringe Jam is no exception from the others, just another great way to have a laugh after a long ol' week (sssh bank holiday Monday doesn't count!) in the city. Come along, put your name in the hat, and improvise a scene or game with your random partner, et voilà! Behold the comedy gold that unfolds! All welcome, whether it's your first or 10th!
Live Jazz & Cold War, Curzon, 31 August, 8:15pm
In celebration of the release of Paweł Pawlikowski's 'Cold War', Curzon will be hosting an evening of live jazz in the foyer from Blue 7 Jazz. After the 6:30pm screening of the film, or before the 8:45pm screening, sit back and enjoy some jazz while sipping on a special-offer cocktail, before or after seeing the epic romance set during post-World War II Europe.
Honey Bee Blues Club, Gorilla Riot, The Devonshire Cat, 31 August, 8pm
Manchester-based band Gorilla Riot will be bringing the blues-based country rock to The Devonshire Cat for this month's Honey Bee Blues Club, soundtracking your evening as you welcome in the weekend in the city.