5 great things to do after 5pm in Sheffield: 24 – 30 December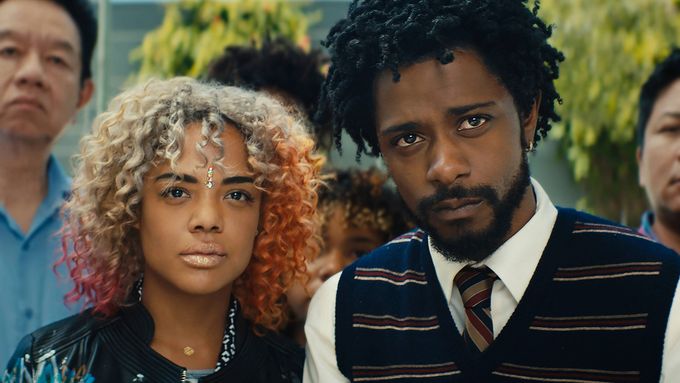 It's officially time to switch off and relax as Christmas begins in Sheffield city centre.
You may think that everything stops over the festive period – in actual fact, there are still plenty of things to be enjoying in #SheffAfter5 (or plenty of excuses to escape family gatherings this Christmas!). Read on to see just five things you could be up to this week.
It's a Wonderful Life: Christmas Eve screening, Curzon, 24 December, 5:50pm
It's only one of the most perfect Christmas films to get you excited for the big day. Catch Frank Capra's 1946 bittersweet comedy about George Bailey in the small town of Bedford Falls as it returns to Curzon's screens on Christmas Eve. Grab your tickets to a Christmas staple.
Sorry to Bother You, Showroom Cinema, 26 December, 8:15pm
And now for something completely different: Sorry to Bother You is a hilarious new political comedy starring Lakeith Stanfield, Tessa Thompson and Armie Hammer. Follow Cassius Green on his way to the 'big-time' when he develops a magical ability to drive his telemarketing sales by adopting a 'white voice'. Consider this perfect Boxing Day respite. Tickets available here.
Boxing Day Swap Shop, Walkabout, 26 December, 7pm
Now we're all probably going to receive something from Aunty Beryl that we're not that keen on this Christmas. Head down to Walkabout this Boxing Day and swap your unwanted gifts for something you might actually want – they'll provide the tunes if you provide the Christmas socks! See the Facebook event for more details.
Lionel Vinyl's Early Doors Social, Bungalows and Bears, 28 December, 5pm
Get your dance on at Bungalows and Bears' weekly shindig as hosted by Lionel Vinyl. It may be Christmas, but someone's got to keep the groove going!
THOR'S tipi, Peace Gardens, Everyday, 12-11pm
Snuggle up by the open fire inside THOR'S tipi in the Peace Gardens this winter. Open every day (apart from Christmas Day) until New Year's Eve, soak up the chilled atmosphere sipping on a glass of mulled wine, mug of hot chocolate or pint of Guinness and reflect on the year you've had with friends. If you're feeling peckish, The Gravy Train will be serving up its classic poutine-inspired menu in the heated outdoor area.
We'd like to take this opportunity to wish you a very Merry Christmas from everyone here at Alive After 5 HQ. We look forward to sprucing up your evenings in Sheffield after 5pm in 2019!