5 great things to do after 5pm in Sheffield: 22 - 28 October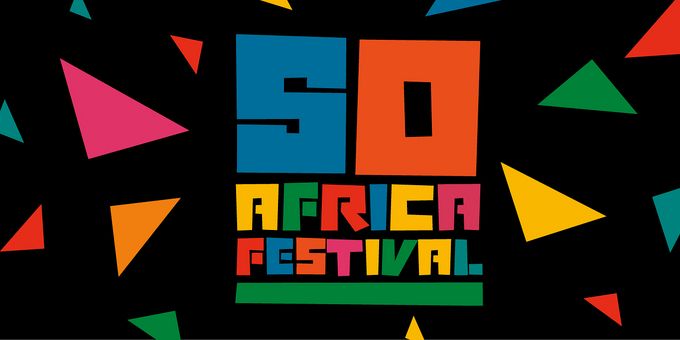 Take on this week by eating, drinking and quizzing well in the city centre, as Dine Sheffield is in full swing and there are plenty of opportunities to get busy after 5pm, including at the So Africa Festival, which kicks off on Friday. Have a quick read to get a flavour of what you could be up to in the week! And don't forget to use #SheffAfter5 to share your photos.
Dine Sheffield, 18 October – 1 November, city-wide
If you haven't come across Dine Sheffield yet, then this week is the perfect opportunity to give it a try! As the city's answer to New York's restaurant week, Dine Sheffield is not one, but two weeks of great value offers on food and drink at some of Sheffield city centre's best-loved bars, restaurants and cafés. All you need to enjoy food from more than 30 places is head to www.dinesheffield.co.uk and download your free vouchers to show when dining. It's that simple.
Stranger Things Quiz, BrewDog, 23 October, 8pm, £1
Back from a little break, BrewDog has saved a corker of a pub quiz for you. Enter into the Upside Down as you test your Stranger Things knowledge to win a whole host of great prizes (to be announced on the event page). Gather your team of six and show them who's a ST know-it-all!
Mini cocktail masterclass at The Botanist, Leopold Square, 24 October, 5:30pm, £10
In celebration of all things The Botanist, we've teamed up with the Leopold Square bar and restaurant to invite you to try your hand at making a cocktail behind one of the city's best bars. Set in its botanical interiors, do something a little bit different this Wednesday and come away with the tricks of the trade and the ability to knock something delicious and decent-looking together for just a tenner. Drop an email to sheffieldsales@thebotanist.uk.com or give them a call on 0114 273 7855.
The Botanist Pub Quiz with Sheffield Futures, The Botanist, Leopold Square, 25 October, 7pm, £2
Love a good quiz? Have fun while raising money for an incredible Sheffield charity this Thursday, as young people's charity Sheffield Futures teams up with The Botanist for an evening of quizzing and a line-up of incredible prizes. With all admission fees going directly to Futures, just turning up will make a huge difference to the lives of young people living in Sheffield. Up for it? Head to the event for the low-down.
Spirit of Africa Festival, Sheffield Theatres, 26 & 27 October
Bringing Africa to Sheffield for two days only, Utopia Theatre and Sheffield Theatres present the Spirit of Africa Festival: a festival of cultural immersion. It aims to celebrate the whole African continent and the African Diaspora, and will bring people together to engage with and enjoy traditional and contemporary music, theatre, film, fashion show, visual arts.
There'll also be an African Market place, dance, poets, thinkers, (free) education workshops, networking and food and drinks. Find out more here.
Kicking off the festival will be Akala on the Crucible stage on Friday from 6pm, with support from artists Breis and Namvula. Find more information about the festival here.