5 great things to do after 5pm in Sheffield: 20 – 26 August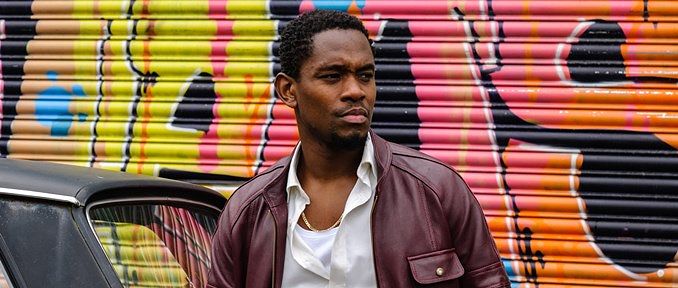 As the evenings grow cooler (but not darker, just yet), Sheffield after 5pm is a fantastic place to be. And we've picked out just five of the events on in the city centre over the next seven days that we think you'll love almost as much as good ol' Hendo's. Whether you're up for trying some new ale, you consider yourself a quiz mastermind, or you fancy a gig, we've got something right up your street.
Take on a 'Chaser', The Original Bierkeller Sheffield, 20 August, 7pm, Free
From 8pm, challenge one of 'The Chase's finest opponents, and go head-to-head with Shaun Wallace a.k.a 'The Dark Destroyer' and kick-start your week into action at The Original Bierkeller. Once you've paid your £10 deposit (refundable at the end), use your handset to catch the Chaser out and be in with a chance of winning £50(!). With food and drinks deals, as well as a bonus 'Crack the Safe' game, this is bound to be a great night.
Fyne Ales Showcase, The Devonshire Cat, 23 August, 5pm
Coming all the way from Cairndow, Loch Fyne, Scotland, Fyne Ales is popping in to share with you some of its tasty beers. The brewer focuses mainly on traditional British cask ales, and has built a reputation for producing flavoursome low ABV beers. From 5pm on Thursday, catch the brewers themselves as they chat about their ales and offer you a chance to have a taste of their fine ales!
'Yardie' Preview Screening & Live Idris Elba Satellite Q&A, Showroom Cinema, 23 August, 6pm, £6.80/£9
Idris Elba makes his directorial debut this Thursday, as his feature film 'Yardie' previews at the Showroom Cinema. Set in Kingston, Jamaica and 1980s Hackney, the feature focuses on a young Jamaican man called D, and follows his path towards redemption of his brother's death. Adapted from Victor Headley's best-selling novel, this 'bold and exhilarating' feature is set to be a corker. Audiences will also get to enjoy a live performance from a 'surprise act', as well as a Q&A session from Idris Elba, hosted by BBC Radio 1Xtra's Yasmin Evans. Book your tickets here.
Murderers, Mafia, Hitmen and US Prison, Funzing Talks, Secret Location TBC, 23 August, 7pm, £12
A new concept from Funzing, experience and event hosts, Funzing Talks aims to re-invent your after-work drinks. This Thursday, the talks leave the big smoke and land at a secret location for an evening of terrible intrigue. Shaun Attwood shares his stories of living in the company of killers, including Mafia mass-murderers and Aryan Brotherhood prison gang members, and divulges his experiences as a Brit once incarcerated in Arizona's highest-security prisons. Not one for the faint-hearted, this gruesome recount of life behind some of the most dangerous prisons is strictly for those aged 18 or over. Book your tickets here.
Eliza and the Bear, Record Junkee, 24 August, 7:30pm, £8
Essex quintet and un-planned band, Eliza and the Bear bring their UK tour, showcasing their new album, 'Group Therapy', to Sheffield's Record Junkee this Friday. You may have heard some of the group's work pop up on shows like MasterChef, Sky Movies or even the BBC's coverage of the Olympics - deeming them a gig worth going to. Come down to the Moor this weekend for an evening brimming with joyous choruses, and all-round up-lifting pop. Tickets available here.
Don't forget to use #SheffAfter5 to stay in the loop with all things happening in the city after 5pm!