5 great things to do after 5pm in Sheffield: 2 – 8 July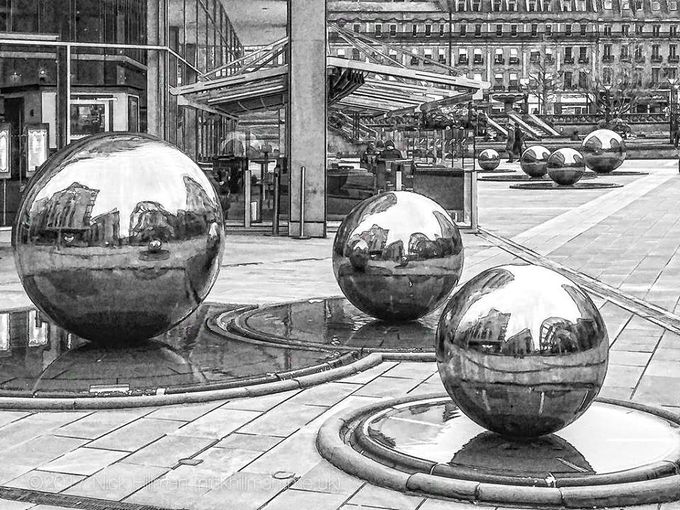 This week you'll be hard-pressed to find a spare moment in Sheffield after 5pm, as the city is bursting with things to see, do and get involved with over the next seven days. Treat yourself to a pizza at this month's Dine & Discover restaurant, Craft & Dough, play The Botanist's infamous musical bingo and raise funds for Sheffield Futures, or indulge in some culture as the National Portrait Gallery's Victorian Giants exhibition arrives in the city. If it wasn't clear already, Sheffield comes alive after 5pm.
The Botanist Musical Bingo in partnership with Sheffield Futures, The Botanist, 4 July, 7pm, suggested £2 entry
Back for another round of musical madness, bring a gaggle of pals to The Botanist in Leopold Square for an evening of musical bingo – and raise money for a great cause while you're at it! Ahead of the big night, we chatted to Elliot Walker, Volunteer Officer and Community Fundraiser at Sheffield Futures to get to know the charity and understand how funds raised on Wednesday will help - stay tuned for the interview!
Victorian Giants Bistro Evening & Exhibition launch, The Millennium Gallery, 4 July, 6pm
Direct from London's National Portrait Gallery, the Victorian Giants exhibition opens at Museums Sheffield's Millennium Gallery on 30 June. On Wednesday, you're invited to an evening of fine food and art as the gallery opens its doors for evening access to the exhibition, followed by a three-course Victorian-themed meal. Two courses are £16.95, and three courses are £19.95.
6pm → Exhibition Launch
6.45 → 8.30pm: Dinner served (last orders 7.45pm)
Find the menu and more information on the Facebook event page.
Dine & Discover, City-wide, July
This month we launched our Dine Sheffield spin-off, Dine & Discover, which aims to get you out and enjoying the fantastic food offering Sheffield has here. This month, it's the turn of Craft & Dough (Campo Lane) to tempt your taste buds and showcase its clever cocktail combinations. You'll find details of the exclusive offer running throughout the month here. To find out more about Craft & Dough, head over here.
The Comedy Hose Comedy Night, Bloo88, 5 July, 7:30pm
Head down to Bloo88 this Thursday and bring in the almost-weekend drinking 2-for-1 cocktails, laughing at some of Sheffield's freshest comedy talents. Hosted by Arron Jones and featuring funny girl Ellie Pollard, this is guaranteed to be a corker.
Halfway Between – Stories of the Steel City, Theatre Delicatessen, 6 July, 7pm
"From steelworks to snooker halls or the seven hills to the street they grew up on. Using these monologues, we are drawn into their spaces to see how they tell these stories and how in turn it is these stories that make these spaces more vibrant." This pay as you feel one-off event will have you delving deeper into the identity of this city we call home. For more information and to reserve your tickets, head to Eventbrite.
Be sure to include #SheffAfter5 in any posts on social media, so that we can see what you're up to in the Steel City!