5 great things to do after 5pm in Sheffield: 19 – 25 February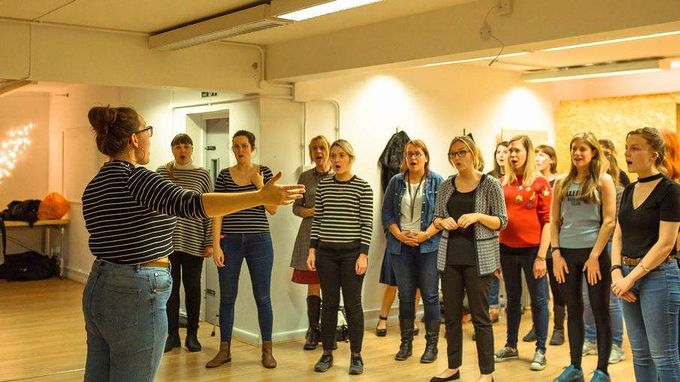 Sheffield gets interesting after 5pm, so every week we are going to bring you some suggestions of great things to do in the city in the early evening. Whether it be dining, music, shopping or events, there's always something to hang about after work for. Here are some suggestions for the 19 - 25 February.
Between the Lines festival – multiple venues
On 24 February, Between The Lines, a new arts and literature festival for children, will take place in Sheffield city centre.
Both the Millennium Gallery and Sheffield Hallam University HUBS building will be transformed into places where kids can let their imaginations run wild, with unique, fun and engaging activities planned for little ones up to about 11 years old. Find out more on the Between The Lines website.
Neighbourhood Voices – Edisons Coffee
Neighbourhood Voices, a women only choir that perform pop, indie, alternative and RnB songs, will perform its debut gig at Edisons Coffee on York Street on 20 February. The first Rotunda Presents of 2018, the choir will be supported by Otis Mensah, Teah Lewis and Conor Houston. Entry is free and doors open at 7:30pm.
Vegan Feast – Rutland Arms
The Rutland Arms on Brown Street will be hosting its second vegan feast from 7:30pm on 22 February. Following the success of the pub's first vegan feast in 2017, the Rutland will be serving a six course, plant based menu alongside vegan beers, wines and spirits. Tickets can be booked online or at the Rutland.
Hope is Strong exhibition launch – Millennium Gallery
On 21 February, Museums Sheffield will officially launch its Hope Is Strong exhibition at Millennium Gallery with a bistro evening. Guests will be able to enjoy a delicious dinner including dishes such as Yorkshire beet and sour cream soup, Yorkshire steak, and Yorkshire rhubarb panna cotta. The exhibition will launch at 6pm, and dinner will be served from 6:45pm. Find out more about Museums Sheffield Live Late: The Art of Protest, a special after-hours event linked to the Hope Is Strong exhibition.
Jazz night – Bungalows and Bears
Jazz night returns to Bungalows and Bears on 22 February from 8pm. London's James Beckwith Trio will be playing a fusion of modern jazz with electronic and hip-hop elements. Sheffield University's FriNJE band will be playing cool jazz tributes whilst Zeeni will be keeping the party going until late.