5 great things to do after 5pm in Sheffield: 17 – 23 December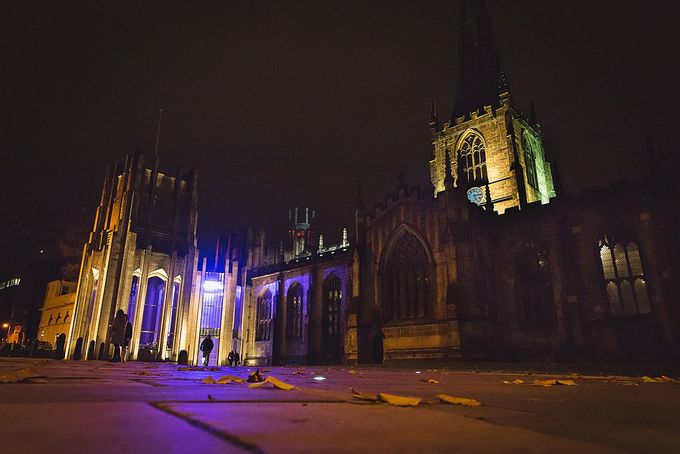 Whether you're ready to crack out the mince pies or you still need a little bit of coaxing to get into the Christmas spirit, Sheffield after 5pm has plenty to keep you busy. Read on to see what we recommend in your city this week - don't forget to use #SheffAfter5 to stay up to date with everything!
La Biblioteka x Hop Hideout Festive Pop-Up, 18-24 December
La Biblioteka is teaming up with beer expert Hop Hideout for a week of beer-y festivities. Before the much-loved store plans to close its doors for the last time (ahead promise of exciting future plans), the independent print store invites you to share in the greatness of books and beer this Christmas. Find a two-tap keg machine, growler fills, beers, ciders and spirits available to try and buy (- gift-wrapping too). Find out more (including opening times) here.
Plates #22: Wild Combination, Foodhall, 19 December, 7:30pm, £5-£10
Foodhall welcomes you to its 22nd Plates evening, a weekly social eating event in which to share cultures through the medium of food-sharing. Each week, a Sheffield group volunteers to take over and cook for the city, and this week Wild Combination is in the kitchen! The experimental food project explores plant-based food inspired by herbalism, futurism and great ingredients. Find more information here.
Sheffield Cathedral Carols by Candlelight, Sheffield Cathedral, 19 December, 8pm, £10
For a more refined evening of festivities, head to the Sheffield Cathedral for a beautiful and atmospheric hour of candlelit carols, directed by Thomas Corns. Tickets available here.
Christmas Streetfood Dinner: Trafalgar Warehouse 20-21 December, 6pm, £35
Opening its doors for an evening of decadent festivities, Trafalgar Warehouse will be decked out with candles, decorations and fairy lights a-plenty, along with a feast of street food and live entertainment for a jolly ol' night. Consider this an alternative to Christmas dinner, followed by a knees-up with live band and DJ sets until late. Find all the details here.
Die Hard Christmas Special at the Showroom, 21 December, 8:30pm
Showroom is screening the 80s action classic Die Hard - whether you consider it a Christmas film or not – watch Bruce Willis resurrect his career in the film that made him "one of the greatest action heroes of all time." Grab yer tickets here.