5 great things to do after 5pm in Sheffield: 16 – 22 July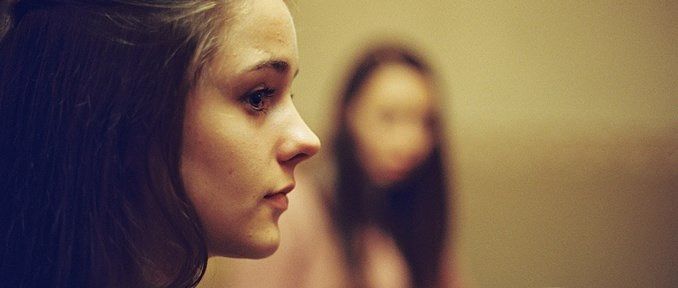 You should all know by now that Sheffield comes alive after 5pm. If not, we're ready and waiting to let you know about all the fantastic things going on in the city this week. Don't take our word for it, read on to find out what you could be up to in the Steel City over the next seven days!
Ladies' Fitness Night, Decathlon, 17 July, 7pm
Get physical at Decathlon this Tuesday evening as Aimee Rogers of Revitalize Fitness reminds you how beneficial fitness can be for you. This 45-minute session is for all abilities, meaning you can work to your own level. Following the session there will be a Q&A where you'll be able to put all your exercise queries to Aimee. Tempted? It's free to Decathlon members (which you can become for free here). Find the event here.
The Hunna, Record Junkee (4:30pm) & Plug (7:30pm), 17 July
Catch The Hunna before their gig at Plug on Tuesday as they meet fans and sign copies of their new album, 'Dare' at Record Junkee until 6:30pm. To meet the lads for photos etc., it'll be a first-come, first-served basis, and you have to have purchased the new album from Record Junkee (either on the day or via the pre-order link).
Saunter down to Plug afterwards and hear the band play tracks from their fresh new album! Tickets are available here.
Sheffield Grand Prix, City centre, 18 July, 6:30pm
3rd & 4th Category Support Race – 7:00pm, Pinstone Street
The WNT Sheffield Grand Prix – incorporating the HSBC UK | British Cycling Circuit Series – 8:15pm, Pinstone Street
From 6:30pm on Wednesday, the city will become a metropolitan cycle race track, as the WNT Sheffield Grand Prix returns to The Outdoor City for an evening of competitive cycling.
Even if cycling isn't really your bag, the night is set to be action-packed and bursting with excitement, as you'll be able to watch the race as it twists and turns throughout the city. Click here for more details of how to watch!
Apostasy: preview & Q&A with filmmaker, Showroom Cinema, 20 July, 6:30pm
Join writer and director Daniel Kokotajlo as he introduces his film, 'Apostasy' and answers your questions surrounding the feature. Shot in Manchester, 'Apostasy' explores a family of three faithful Jehovah's Witnesses who come under unbearable pressure when a daughter becomes pregnant and is barred from the faith. Want to know more? Book your tickets now.
The Fringe at Tramlines, Barkers Pool, Devonshire Green, Peace Gardens, Sheaf Square & Howard Street, 21 & 22 July
As Tramlines celebrates its 10th birthday and also makes its move to Hillsborough Park later this month, Sheffield city centre will be hosting various live music events, in an effort to complement the festival, and to bring that 'festival feel' into the city. To find out what's on and where, click here.
Get ahead
We've always got your back here at Alive After Five. And that's precisely why we don't want you to miss out on things that're bound to sell out! Here are a couple of things currently on sale. Snap them up before they're gone!
Dine & Discover Pizza Masterclass with Craft & Dough, Campo Lane, 24 July, 6:30pm, £20
Get stuck in at our exclusive Dine & Discover pizza masterclass, and make your very own artisan pizza with expert guidance from Craft & Dough's pizzaiolos. With on-hand tips and tricks, as well as canapes and drink on arrival, learn from the best and make your masterpiece – you'll also receive a pre-hand-stretched and proved dough ball, ready for you to take away and re-create your pizza at home! You'll also be able to nab the secret recipe all Craft & Dough pizzaiolos swear by (ssssh!). Want more? There will also be 2-for-1 desserts for all pizzaiolos – if you have room for pud, that is!
Book your tickets here. Simply select Campo as the venue, and then 'Dine and Discover Pizza Making Class' as your booking type. Simple!
Can't make it? Sate those pizza cravings with our limited offer running at Craft & Dough, Campo Lane. Enjoy a sharing platter, garlic tear 'n' share and bottle of house wine all for £14. To redeem, simply book and quote DD1518 when entering your voucher code.
Pud Club #4: Gin themed, Birdhouse Tea Bar & Kitchen, 27 July, 6:30pm, £20
Back once again with another pudding stomach-rumbling evening, this time, Birdhouse Tea Bar & Kitchen have caught the gin bug (seriously, who hasn't?) and will be offering attendees a trio of desserts paired with three G&Ts, as well as boozy chocolates and cocktail tokens for use on the night or at your leisure! At £20 a head, this is guaranteed to sell out fast!
Use #SheffAfter5 when you're out and about in Sheffield this evening. We're a nosey bunch!