5 great things to do after 5pm in Sheffield: 15 - 21 October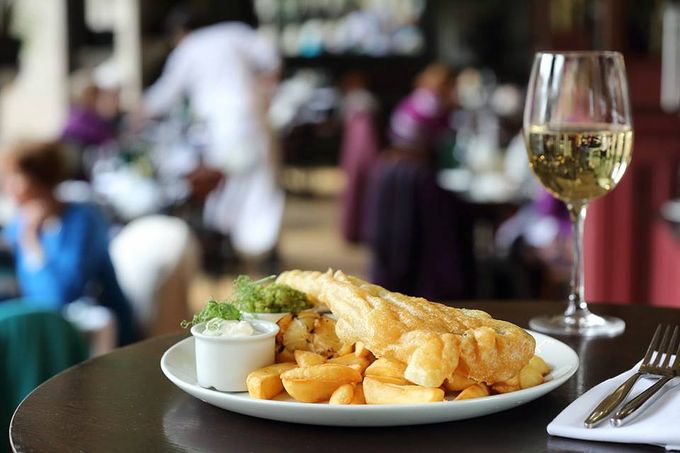 If you're partial to a bit of food, then this week in Sheffield city centre is definitely up your street.
Dine Sheffield kicks off on Thursday for the third time, for two weeks of fantastic food offers from £5, £10 and £15 at some of your city favourites. Tickled your fancy? Find out more at www.dinesheffield.co.uk today.
Meet the star behind 'Everyone's Talking About Jamie', pick up some bargains at The Thrifty Store and get cultural at some of MelaninFest and Off the Shelf's various talks. Take on the week the only way we know best, getting busy after 5pm.
Desert Island Reads: Jamie Campbell, Crucible Theatre 15 October, 7pm, £8/£10
Subject of BBC Three's documentary, 'Jamie: Drag Queen at 16' and inspiration behind the award-winning musical 'Everybody's Talking About Jamie' (which is now being made into a feature film by locals Warp Films), Jamie Campbell talks about his favourite books, his journey so far, and what's next for him, as part of Off the Shelf's festival of words. Tickets here.
Dine Sheffield: Sheffield's foodie fortnight, 18 October – 1 November, city-wide
Celebrating the city centre's booming dining scene, cafés, restaurants, bars and pubs will once again be offering bespoke set menus for just £5, £10 or £15. Vouchers can be downloaded for free online at www.dinesheffield.co.uk and can be redeemed at more than 30 restaurants during the city's foodie fortnight.
Student lock-in party, The Thrifty Store, 16 October, 5pm
With 20% off in-store, plus plenty of fresh giveaways and new stock dropping at the exclusive student event, bring along your student ID and have a nosey for some bargains at the King Street vintage store. See the Facebook event for tickets.
MelaninFest: And Still I Rise – Women's Empowerment Event, Theatre Deli, 16 October, 6:30pm
In celebration of Black History Month this October, Our Mel will host an evening of wellbeing, poetry and feminism. "Come speak your peace, be encouraged, share your stories and experience freedom with three hours of uplifting activities, guest speakers and more." The evening welcomes all women (including trans, intersex, and non-binary women) and is particularly aimed at women in ethnic minority groups. Find out more here.
Eat Up!: Ruby Tandoh, Pennine Theatre, Owen Building, Sheffield Hallam University, 19 October, 7pm, £7-£9
Catch Great British Bake Off finalist, Ruby Tandoh dispelling fad diets, food crazes and bad sciences as she talks about her book, 'Eat Up!' as part of the Off the Shelf festival of words (see our picks here). Brimming with advice on everything, from mental health to recipe ideas and shopping tips, Ruby will help you fall back in love with food. Tickets here.