5 great things to do after 5pm in Sheffield: 12 – 19 February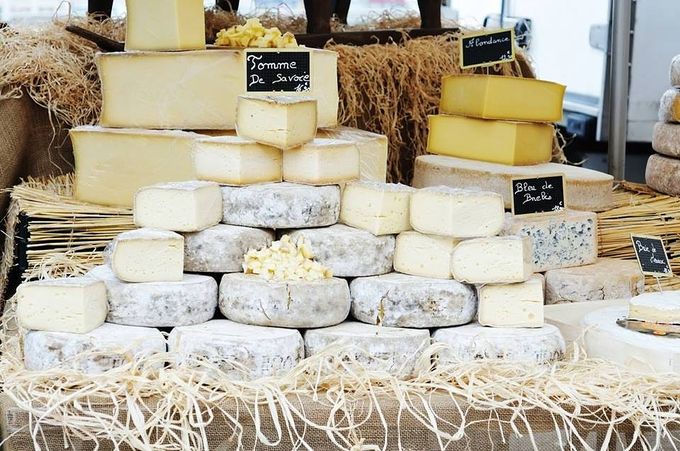 Sheffield gets interesting after 5pm, so every week we are going to bring you some suggestions of great things to do in the city in the early evening. Whether it be dining, music, shopping or events, there's always something to hang about after work for. Here are some suggestions for the 12 - 18 February.
Love Sheffield Evening – Virgin Money Lounge
To celebrate all things love in the Steel City, Virgin Money Lounge on Fargate is hosting a Love Sheffield Evening from 6pm on 13 February. The evening of entertainment, fun and games will be hosted by the Everly Pregnant Brothers' Shaun Doane, and is supported by The Lord Mayor of Sheffield. There will be a cash bar on the night, with 100% of donations going to the Lord Mayor's five chosen charities.
Sheffield Alpine Cheese Club – Tamper Sellers Wheel
Tamper on Arundel Street is having a very cheesy Valentine's Day and celebrating a love of Alpine cheese with monthly cheese club Homage2Fromage from 7pm on 14 February. Eight Alpine cheeses will be available to taste, alongside local breads, crackers and chutneys. See more details, and how you can book your place, on Facebook.
Is it possible to read minds? (British Library live screening) – Sheffield Central Library
Always been fascinated by mind reading? Sheffield's Central Library is hosting a special live screening with mind reader Marc Salem at 7pm on 15 February. As well as being a performer – Marc is the man behind Broadway and West End show Mind Games – Marc is an expert in non-verbal communication and an academic. Buy tickets on Eventbrite.
The Folk Forest Presents: Jim Ghedi's Album Launch Show – Upper Chapel
Jim Ghedi is set to launch his second album 'A Hymn for Ancient Land' at Upper Chapel on Norfolk Street at 7:30pm on 17 February. For this hometown show, Jim will be joined by a full band set up, and will have support from Landless. Ian Nesbitt will be showcasing his film, Settlers in England and Heretic Folk Club will be playing a DJ set. Tickets available on Party for the People.
Get_connected – Sheffield Institute of Arts
From 5pm on 14 February, Sheffield Creative Guild is hosting get_connected at the Head Post Office café at Sheffield Institute of Arts. Louis Koseda of Foodhall, Jess Yates of Ladies, Wine and Design, and Brett Chapman, filmmaker, will all be speaking on the theme of connecting and collaborating. There will also be some live time banking and mini speed networking sessions. The event is free but you must register on Eventbrite.