5 great things to do after 5pm in Sheffield: 11 – 17 December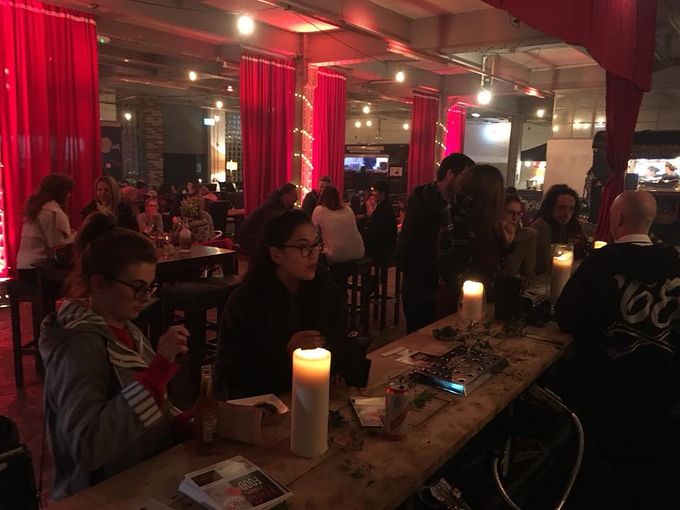 Sheffield gets interesting after 5pm, so every week we are going to bring you some suggestions of great things to do in the city in the early evening. Whether it be dining, music, shopping or events, there's always something to hang about after work for. Here are some suggestions for the 4 - 11 December.
Street food Warehouse – Trafalagar Warehouse – 11 December
Head to Trafalgar Warehouse on 11 December for an evening of festive street food. Expect fairy lights and candles for intimate Christmas vibes, great food, craft ale, and a DJ will keep everyone entertained. Read more in Alive After 5's food and drink section.
Bauble workshop – The Art House – 12 December
Give your tree that personal touch this Christmas and head to The Art House for a beaded baubles workshop. Learn how to make unique baubles which can be used to decorate the tree or give as gifts. At the workshop you'll be given the materials to make one bauble and the skills to make more at home. Event starts at 6pm and costs £15, book your place online.
Foodhall Wednesday Plates – Foodhall - 13 December
Foodhall on Eyre Street is heading to the Middle East for #4 of Wednesday Plates. Part of a new social eating that brings the community together, Foodhall's Harriet and Ellie will be making a veggie and vegan Middle Eastern meal for everyone to share together. See more on the Facebook event.
The AlterNativity – DINA – 12 – 16 December
Expect drunk shepherds, an open mic night and the teenage daughter of Mary and Joseph at DINA this week as Colla Voce Theatre perform The AlterNativity. The AlterNativity follows the nativity as Mary and Joseph wait for the wise men to arrive, worry about gifts living up to expectations and try and keep the family together for the first ever Christmas. Read more in Alive After 5's entertainment section.
Chigung class – Union St – 13 December
Try out a new class at Union St this week and experience the benefits of chigung – an ancient system of exercise and healing. Learn to dissolve stress and feel strong and at ease in body and mind. Have fun learning in a relaxed but focused atmosphere. Email for more details and to book your place. Union St has great opportunities for people wanting to start a new series of events, workshops and classes, see more about starting something new at Union St.