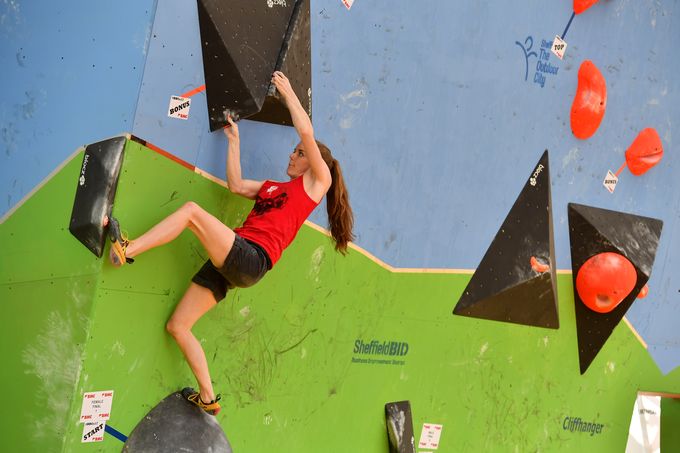 Returning for its fourth year in the city centre, Cliffhanger will be taking place in association with @SheffieldBID @SheffAfter5. The festival includes a host of free events and activities spread across various locations including the Peace Gardens, Barker's Pool, Millennium Square, Devonshire Green and the Winter Garden.
The festival will kick off on Friday evening (5 July) in Devonshire Green with an evening of live music, activities, demonstrations and refreshments from a range of food and drink outlets.
Then on Saturday and Sunday (6 / 7 July), Sheffield will be transformed into a giant outdoor playground, with professional demonstrations and activities in sports including climbing, mountain biking, running, skateboarding, orienteering and much more.
The BMC British Bouldering Championships will also be returning to provide the star attraction of the weekend, where the nation's strongest male and female climbers will battle it out on a purpose-built bouldering wall on Devonshire Green.
Admission to Cliffhanger is free but there may be a small charge for some of the activities. Visit the Outdoor City website to find out more.
They'll be lots of offers and special promotions from our local businesses during the Cliffhanger weekend so be sure to check out Alive After Five's Entertainment and Food & Drink categories.