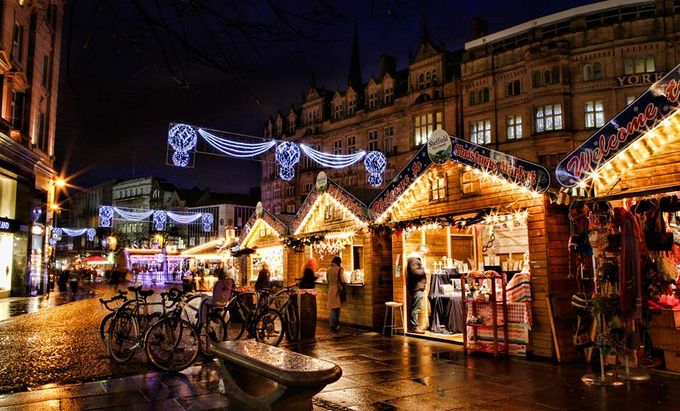 Each Christmas Sheffield becomes a winter wonderland with the return of the much-loved Christmas market. Cosy cabins can be found on Fargate, the Peace Gardens, Pinstone Street and around Barker's Pool for visitors to savour the sounds, smells and delights of the festive season. Here you'll find plenty of local traders providing lots of locally-produced food, drink and gifts.
The 2019 Christmas Market returns 14th November until 24th December, from 10am until 6pm daily (and 8pm Fridays and Saturdays).
The Christmas Market also plays host to Santa's Grotto for the little ones.
There's also a new addition this year with the Alpine Bar which will be open daily from 14th November to 24th December (10am to 10pm).