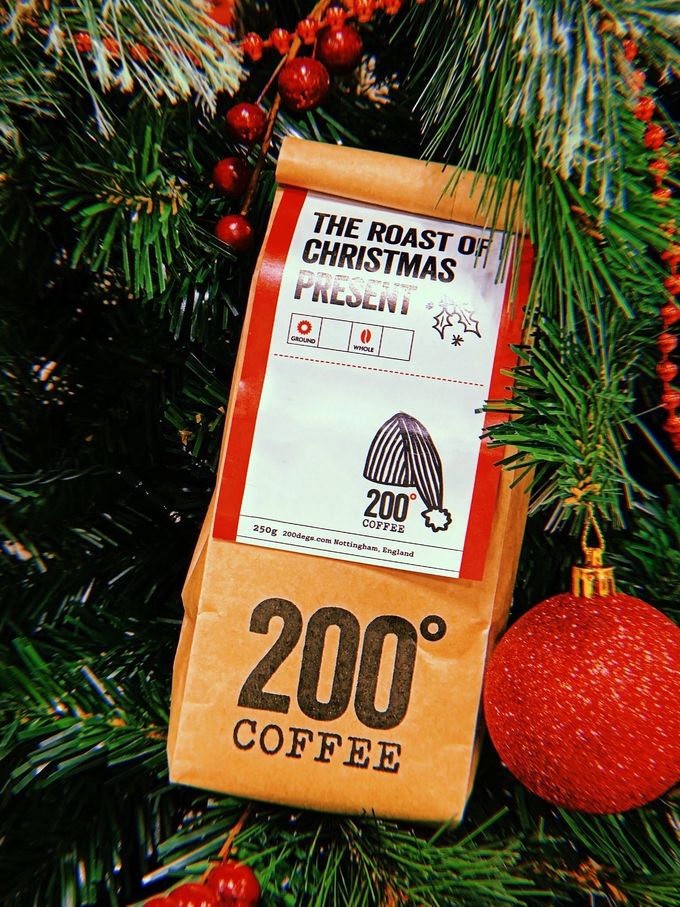 We'll be launching our "Roast Of Christmas Present" an ideal stocking filler for the coffee lover, that will have some Christmassy taste notes. Available for a limited period but expected to hit the shops early November.
Hot Chocolate (aka Luxury in a Cup) – Available Now
With the 54.5% cocoa content freshly melted daily from the dark callets (courtesy of our Belgium supplier - where else), our chocolate is powder and sweetener free.
The Low Down
Vegan Friendly (made in a building with non-vegan products so always a small chance of cross-contamination)
Palm oil free
Belgium supplier
Gift Pack of 3 Coffees – Available Now
We have a pack of 3 coffees reduced to £22.50 – you can mix and match the coffee you'd like and have in store or online at 200degs.com.
Barista Course Gifts – Available Now
We have our Gift Vouchers for Barista Schools now online and ready to go for a perfect Christmas Gift! https://200degs.com/shop/gift-vouchers You can also buy in store where available.
Gift Vouchers - Available Now
Also available in store or online: https://200degs.com/shop/gift-vouchers
Autumn Spiced Syrup – Available Now
Soups - Winter Warmers (Different daily) - Available Now
12 Soups - 9 vegan, to choose from. (choices choices!) The warming options are:
Carrot & Coriander
Country Vegetable
Spiced Carrot
Leek & Potato
Tomato & Basil
Spiced Parsnip & Honey
Chickpea & Coconut
Minestrone
Butternut Squash
Price: £4.00. Bread Bouchon: additional £.50p
Christmas Products (from 6th November)
Spiced Apple Cider
New winter warming coming, Spiced Apple Cider (non-alcoholic). Made fresh on site and with handmade love, it's much healthier than competitors options being made from apple juice, a splash of chai and steamed (or cold if desired). Spiced with cinnamon and with baked fresh orange as the finishing flourish.
Spiced Hot Chocolate
Our luxurious hot chocolate, pimped up with Turmeric Chai (which won best new product in 2018 with the speciality coffee association.)
Spiced Turmeric Latte
Our customers favourite Brazilian Love Affair House Blend coffee with that magic Tumeric Chai. You won't help but feel festive!
Christmas Trading Hours
Christmas Day
Boxing Day
27th-31st December
New Year's Day