WIN tickets to immersive performance this October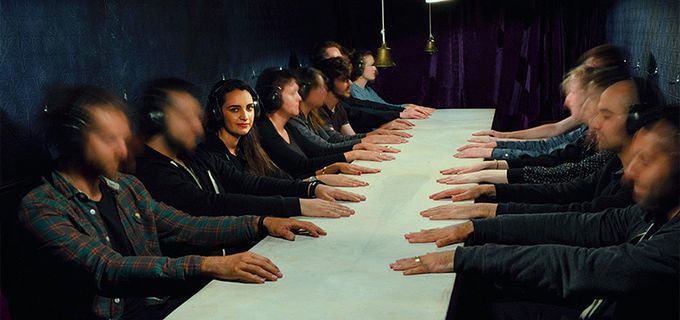 Next month, Theatre Deli brings 'Séance', a 15-minute, totally immersive and thought-provoking performance by new theatre company, DARKFIELD, to Sheffield.
Taking place in a shipping container in absolute darkness, this is certainly not for the faint-hearted. Each show employs binaural sound, pitch darkness and movement to situate each audience member at the centre of an evolving narrative. It's part of a collection of individual experiences in shipping containers that explore fear and anxiety.
Although the paranoid, the bereaved, the credulous, the wide-eyed or the weak won't be preyed upon, audiences are asked to proceed with an open mind.
Having run at last year's Edinburgh Fringe Festival, the unique performance is now touring the UK, and will be in a secret location in Sheffield from 11-16 October.
Are you ready to take on the darkness?
This Freshers' season we've teamed up with Theatre Deli to offer one lucky winner four tickets to experience 'Séance' right here in the heart of the city.
To enter, simply tag your friends brave enough to join you in the comments of this post on Facebook. Entrants must like both Alive After Five and Theatre Deli to be in with the chance! The lucky winner will be announced on 9 October.
Good Luck!