Top 10 fun things to do in Sheffield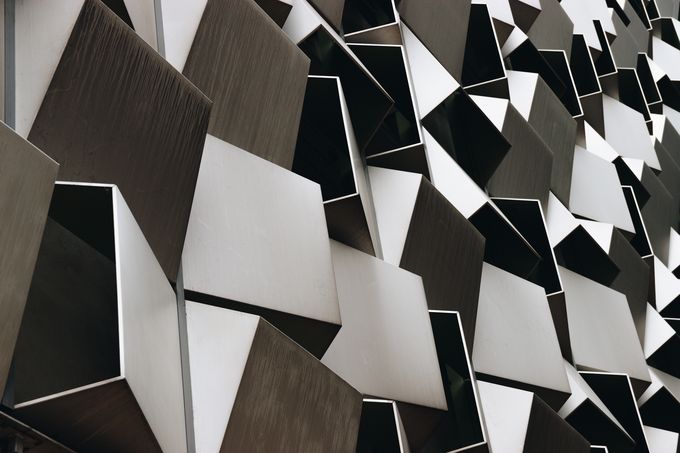 Here in Sheffield, you really are spoilt for choice. Spoilt for choice of coffee house, cinema, theatre, restaurant, event (the list goes on).
You're pretty much spoilt for choice, full stop.
Whether you're hitting the independent or high street shops, fitting in a quick bite at one of the city's numerous eateries, picking up some fresh produce in the Moor Market, this city has you covered. And why not acquaint yourself a little better with your city by getting involved?
Below are just a handful of the great things going on in Sheffield over the next few months, all of which we think you're gonna love. We're constantly updating our followers on what's on in the city. To stay in the loop, use #SheffAfter5 on Twitter and Instagram (we're on Facebook too!).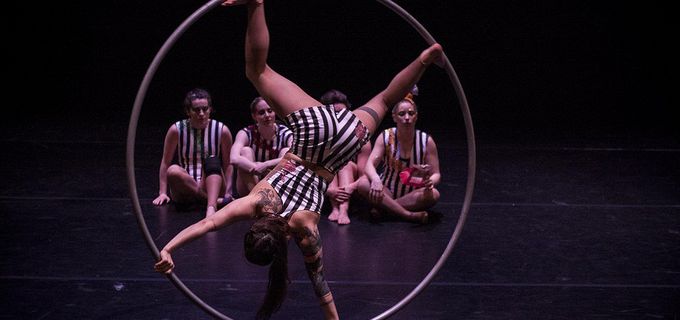 Theatre trip, anyone?
The place to be if you're after an alternative experience of art and culture in the Steel City, Theatre Deli has a packed-out programme of eclectic performances this Autumn/Winter season. Whether you're up for immersive renditions of your favourite classics, shows that tip expectations on their heads, or simply a sneak-peak of the UK's freshest new talents to take to the stage, Theatre Deli is the place. And this season it's treating you to a whole host of fantastic shows – click here to find out what you could be seeing!
Fancy something different? This season, Sheffield Theatres is also putting on one hell of a programme of shows, across all three of its venues, which include the Crucible, Lyceum and Studio. All adjacent to one another and home to great shows, it'll be hard to decide where to go first!
Why not explore the last three decades of women in politics in Studio, watching Chris Bush's latest production, 'Steel'? Or maybe you'd rather catch up on some Shakespeare at the Crucible's 'A Midsummer Night's Dream'?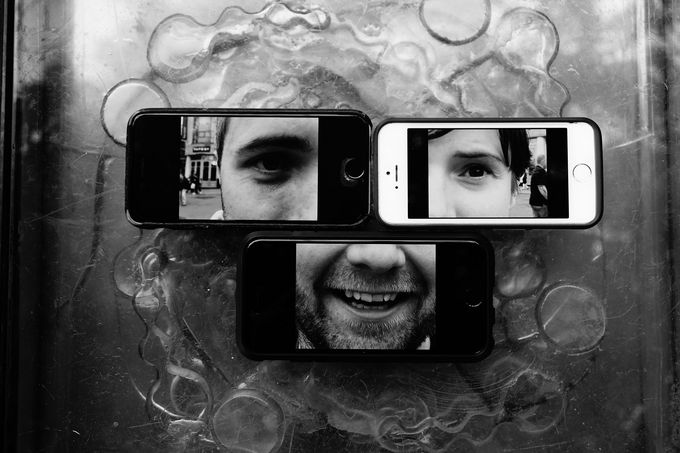 Photomarathon Sheffield, Winter Garden, 90 Surrey Street, S1 2LH, 8 September, 10am-4pm, £10
Photomarathon Sheffield is back, and is all about capturing your city, and portraying through the medium of photography what encapsulates the Outdoor/Steel/your city. All you need is a smart phone or digital camera, and a keen eye of course. Enter your shots into the photography competition: take six photos on six given topics (in order), in six hours, and roam the city to your heart's content – in search of that perfect subject. Register for your place now!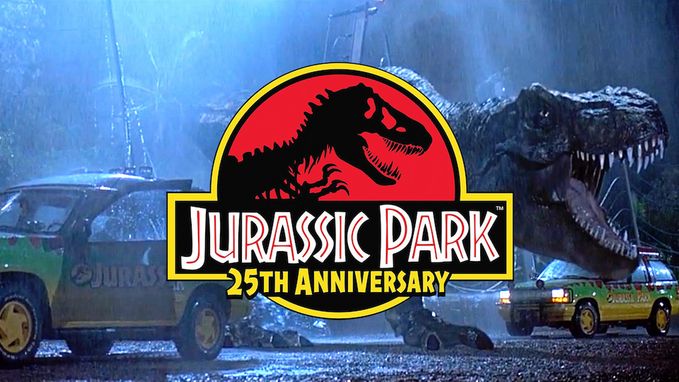 Jurassic Park in concert, Sheffield City Hall, 13 September, 7:30pm, £28
What a way to explore one of the city's landmarks than to witness dinosaurs roaming their way through its Oval Hall? The Jurassic Park 25th Anniversary tour will celebrate the blockbusting film franchise with a showing of the 1993 film, with live accompaniment from the Czech National Symphony Orchestra. Grab your tickets as it arrives in Sheffield!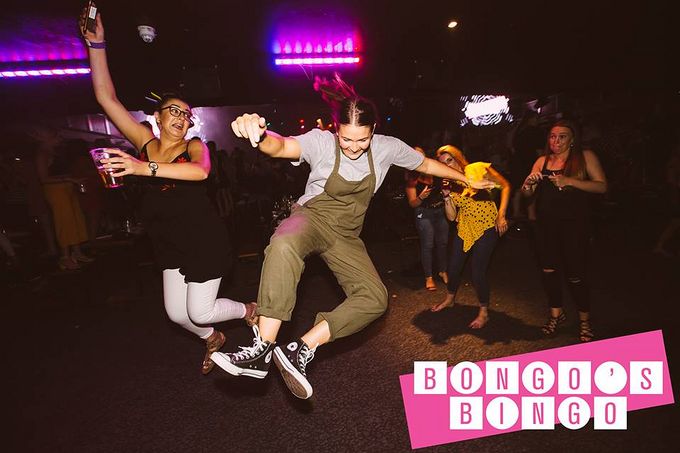 Bongo's Bingo, O2 Academy Sheffield, 37-43 Arundel Gate, S1 2PN, 17 September, 6:30pm, £7
Nationally and internationally-renowned Bongo's Bingo will return to the city for another evening of fun – who'd have thought that playing bingo could be so wild? Play to win a bunch of decent prizes and show up your gran's bingo skills, then dance the night away reminiscing and belting out hits from your long-lost NOW That's What I Call Music CDs. Sweet.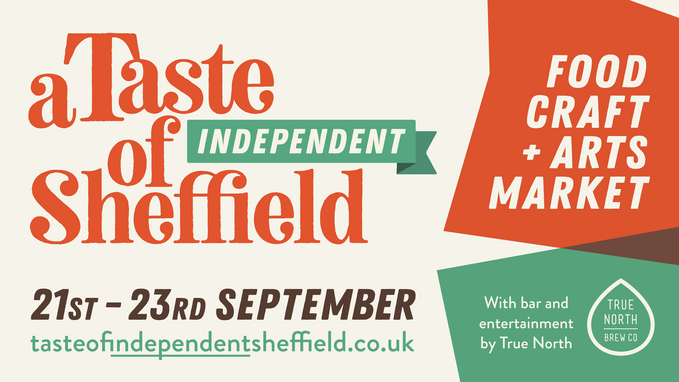 A Taste of Independent Sheffield, Peace Gardens and Fargate, 21-23 September
A new food, crafts and arts market is set to land in the city centre, as local True North Brew Co. launches its very own independent market, aiming to showcase and support local and independent businesses. Across the weekend, you'll find the cream of Sheffield's independent retailers, as well as a mini gin and rum festival, where you'll be able to sample local and international spirits, learn from the experts and perhaps even try some local brews - explore the city with your taste buds. Stay tuned to hear who you'll see there.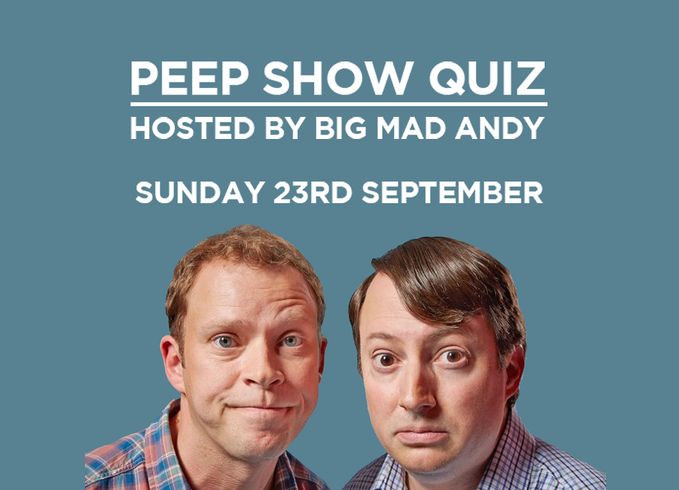 Peep Show Quiz, The Leadmill, 6 Leadmill Road, S1 4SE, 23 September, 7:30pn, £6
If you're a fan of Peep Show's Big Mad Andy, then you'll love this in equal amounts. Join Andy for an evening testing your knowledge of the show as he returns to the city for a second round of shenanigans. Whether you're a Jez, Mark or Dobby, get quizzical at one of Sheffield's best-loved venues – you could even win some of the prizes up for grabs!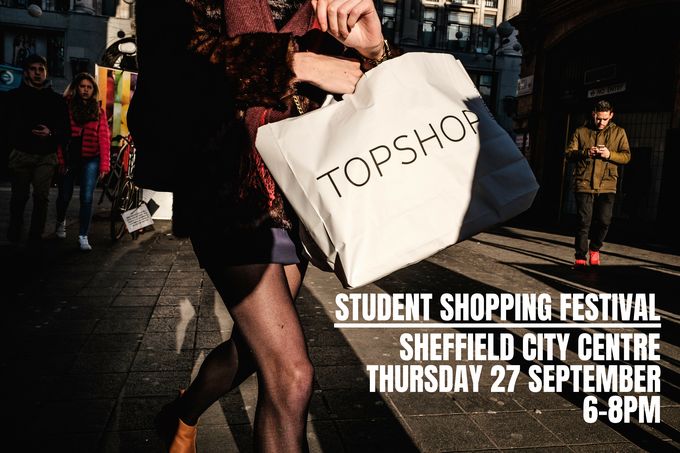 Sheffield Student Shopping Festival, city centre, 28 September, 6pm, free
Students can enjoy giant inflatables, free drinks, special discounts and goodie bags as Sheffield city centre plays host to its first Student Shopping Festival on Thursday 27 September.
With more than 30 venues getting involved, including Doc Martens, The Light cinema, Nando's and Boots, students can nab discounts of up to 30% off, as well as free goodie bags, free drinks and craft masterclasses on the night. Go head to head on the giant inflatable bungee run, enjoy live music from buskers and DJs, and taste some of the delicious food available in the city centre. The festival's wellbeing zone will be the place to go for advice on mental health, sexual health and personal safety. To receive discounts and offers you must bring valid student ID.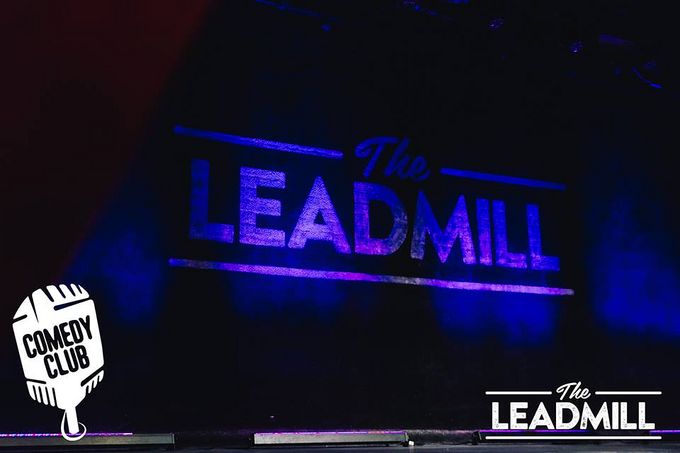 The Leadmill Comedy Club, The Leadmill, 6 Leadmill Road, S1 4SE, 3 October, 7pm, £6
On the first Wednesday of every month, The Leadmill Comedy Club rounds up the finest in the land of comedy and invites you to come and have a good ol' laugh. With local and not-so-local talents taking to the stage, something is bound to take your fancy. Tickets are available to book here.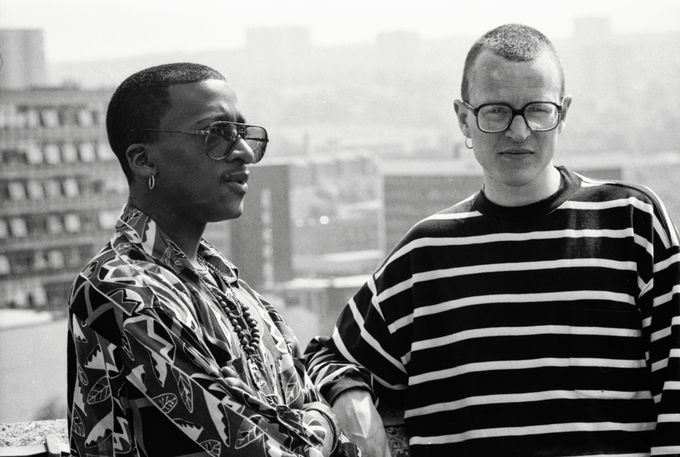 Sensoria – Festival of Music/Film/Digital, 27 September – 6 October, various locations
The UK's festival of film and music, Sensoria is 'informal and informative', offering attendees insight into creative minds and encouraging new talent to blossom right here in the heart of the city. Stay tuned for plenty of screenings, performances, talks, events and exhibitions – and all in the name of music and film.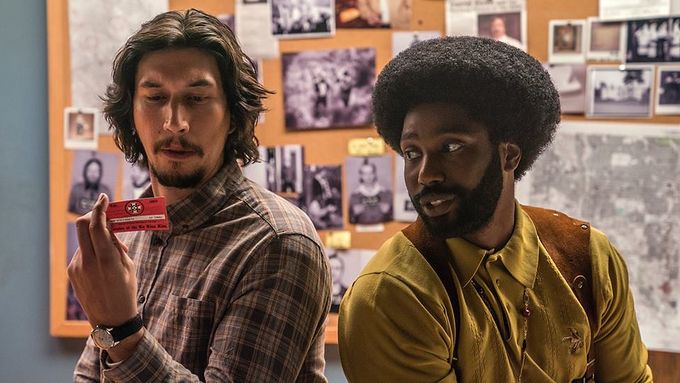 Catch a film at the Showroom Cinema, 15 Paternoster Row, S1 2BX
Perched a stone's throw from the train station, Showroom Cinema is where you go for films you may not be able to find anywhere else in the city. From indie films, to shorts, foreign language films to better-known blockbusting mainstream films, Showroom has all you'll need and more for a chilled night at the pictures. And if you're 26 or under, you can get yourself a CINE26 card - see any film, any time, for £4.50! You're welcome.