Sheffield's most instagrammable spots: the definitive guide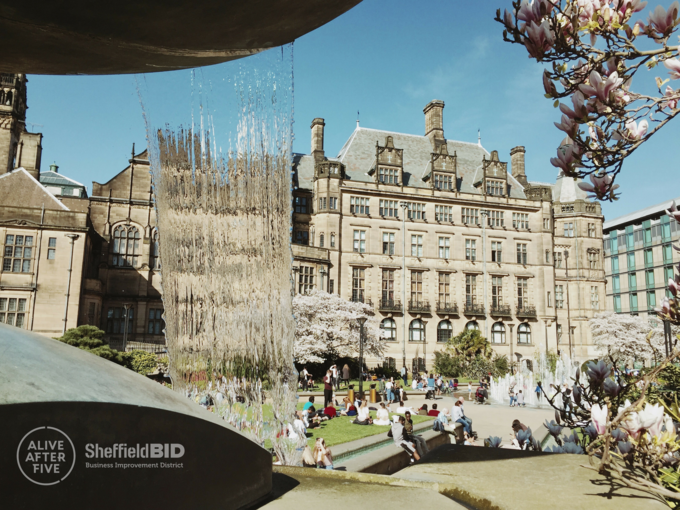 As we pay more and more attention to our Instagram feeds and we all get better at taking/editing/captioning our posts, we thought we'd give you a helping hand and list the top places in Sheffield city centre to 'get that shot'.
Women of Steel, Barkers Pool
"There's nothing much tougher than a northern girl", according to songwriter John Reilly. In June 2016, leading sculptor Martin Jennings' 'Women of Steel' statue was unveiled, and it has since become a Sheffield landmark. It's a stark reminder of the work thousands of South Yorkshire women took on in factories and steel mills as male workers left to fight in the first and second world wars. You'll find this bronze statue just outside Sheffield City Hall, just a few feet away from Jessica Ennis-Hill's gold post box. To find out more about the statue, head to Our Favourite Places' article here.
Winter Garden, Surrey Street
As one of the largest temperate glasshouses to be built in the UK during the last hundred years, the Winter Garden is a haven in the heart of the city. Situated next to the Peace Gardens and the Millennium Galleries, the 22 metre-high glasshouse houses more than 2,500 plants from all over the world, and is teaming with plenty of insta-worthy shots.
Steam Yard, Aberdeen Court, Division Street
Tucked away from the hubbub of the city, Steam Yard is a veritable gold mine for grammers and coffee-lovers alike. Serving up some of the best coffee in Sheffield, alongside drool-worthy doughnuts and sweet treats, the 'Yard was pretty much destined to become an Instagram magnet. Get that shot of your doughnut stack in front of its red-brick backdrop, or perhaps venture indoors and snap your cosy corner, complete with bagel, flat white and door-stop brownie. Check out its Instagram feed – the bar is set pretty high!
Peace Gardens
You'll find the Peace Gardens are a pretty great spot for perching on a bench or bit of fountain to tuck in to your food or simply watch the world go by of an afternoon. With plenty of open space for the sunshine to pour in, and plenty more angles to capture the glorious town hall or intermittent fountains from, consider the Peace Gardens an Sheffield Instagram staple.
The Diamond
A recent addition to the University of Sheffield, the Diamond's geometrically unusual design makes quite the statement amongst its leafy gothic surroundings. Come here for an edgy shot or two in front of the windows at any time of day, and it's guaranteed to be a hit.
The Crucible
One of the city's fantastic theatres, here you'll find the luminescent 'Crucible' sign and twinkling floor lights sparkle in the early evening glow. Whether in black and white or colour, this place is pretty/iconic.
Paradise Square
Just behind Sheffield Cathedral you'll find a cobbled courtyard that may feel like stepping back in time to when the city was clad all over with stone cobblestones and terraced houses. Paradise Square, now home to mostly offices, is the perfect place to photograph once everyone has carted off home, and the quaint courtyard is returned to its former glory.
Sheffield Street Art, city-wide
Sheffield is peppered with some pretty awesome street art. A city thriving with artists and creatives, the street art scene here really is world-class. Find Pete McKee's Muriel on Carver Street, his 'The Snog' on the side of Fagan's pub, Frau Isa's art on the side of the Red Deer pub, Kid Acne's work, as well as loads of others, in some of the city's most unassuming corners. Who wants to go on a street art hunt?