Who's Alive After Five in Sheffield?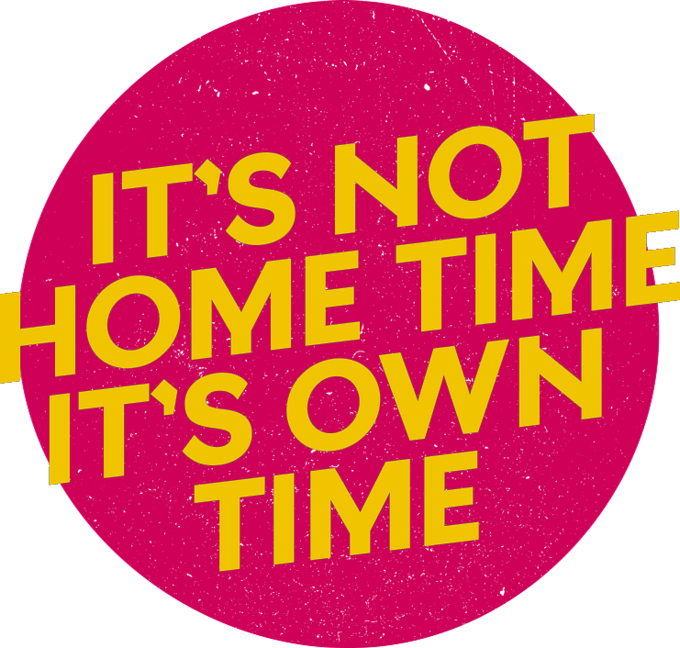 Sheffield comes alive after 5pm.
As part of #SheffAfter5, there are a growing number of retailers providing a consistent late-night option for customers.
So, if you're seeking an after-work/after-study retail experience combined with café culture and the convenience of supermarket and personal services, click below for more information on where is alive after five in the city.
| | | |
| --- | --- | --- |
| 200 Degrees Roasters | Division Street | 8pm |
| Birdhouse Tea Bar & Kitchen | Sidney Street | 10pm |
| Café Nero | St. Paul's Place | 8pm |
| Café Nero | Division Street | 6:30pm |
| Café Nero | High Street | 7:30pm |
| Café Nero | The Moor | 6:30pm |
| Costa Coffee | Pinstone Street | 7:30pm |
| Costa Coffee | Orchard Square | 7:30pm |
| Costa Coffee | The Moor | 7:30pm |
| Couch | Campo Lane | 6pm |
| Ink & Water | Fitzwilliam Street | 7pm |
| Mangobean | Division Street | 6:30pm |
| Starbucks | Tudor Square | 7:30pm |
| Starbucks | Fargate | 7pm |
| Starbucks | Orchard Square | 6pm |
Iceland Foods
The Moor
7pm
McDonald's
High Street
12:30am
Oisoi
Norfolk Street
9:30pm
(Fri 10:30pm)
Sainsbury's Local
High Street
11pm
Sainsbury's Local
Division Street
11pm
Sainsbury's Local
Arundel Gate
12am
Sainsbury's Local
The Moor
7pm
Simmonite
Division Street
7pm
Subway
Orchard Square
7pm
Subway
Devonshire Street
9pm
(4am Fri)
Subway
The Moor
10pm
Subway
King Street
9pm
Subway
West Street
1am
(3am Fri)
Sainsbury's Local
Division Street
11pm
Virgin Money
Fargate
6pm
(7pm Thurs)
Sundaes Gelato
West Street
11pm
| | | |
| --- | --- | --- |
| Carphone Warehouse | Fargate | 6pm |
| Chambers Barbers | Campo Lane | 6:30pm |
| Creator Hair | West Street | 6pm (Weds), 8pm (Thurs & Fri) |
| EYEYE Sheffield | Devonshire Street | 5:30pm |
| Henger Barbers | West Street | 6pm (Mon-Weds & Fri), 7pm (Thurs) |
| Honkytonk Barbers | Devonshire Street | 6pm |
| HSBC | Fargate | 6pm |
| Just William | Campo Lane | 5:30pm |
| La Coupe Hairdressers | Orchard Square | 7pm (Thurs & Fri) |
| Savills Barbers | Devonshire Street | 7pm (last service 6:30pm) |
| Specsavers | The Moor | 7pm |
| Tall Poppy Hairdressing | Campo Lane | 9pm (Weds & Thurs) |
| Taylor Taylor Barbers | Division Street | 6pm (excl. Weds) |
| Taylor Taylor Hairdressers | Divison Street | 6pm (Mon-Weds), 7:30pm (Thurs & Fri) |
| The Headonist | Campo Lane | 8pm (Weds), 7pm (Thurs & Fri) |
| The Mancave | Orchard Square | 6.30pm |
| Vodafone | Fargate | 6pm |
| Wigs & Warpaint | Fitzwilliam Street | 6pm (Mon & Tues), 8pm (Weds-Fri) |
Argos
Angel Street
6pm
Atkinsons
The Moor
5:30pm
Balance
Devonshire Street
6pm (Mon-Thurs)
10pm (Fri)
Bear Tree Records
Orchard Square
5:30pm (Weds)
6pm (Thurs & Fri)
Bird's Yard
Chapel Walk
6pm
Blacks
The Moor
6pm
Boots
High Street
6pm
Boots
The Moor
6pm
Boots
West Street
6pm
Collard Manson
Devonshire Street
5:30pm
COW
West Street
6pm
Debenhams
The Moor
6pm
Decathlon
Eyre Street
8pm
Eton Clothing
Division Street
6pm
FitCo
Ponds Forge
8pm
Freshmans Boutique
Carver Street
6pm
GAP Outlet
The Moor
5:30pm
Green + Benz
Division Street
5:30pm
H&M
Fargate
6pm (Mon-Weds)
7pm (Thurs-Fri)
HMV
High Street
6pm
Holland & Barrett
The Moor
6pm
Holland & Barrett
Barkers Pool
6pm
Hotel Chocolat
Fargate
6pm
John Lewis
Barkers Pool
6pm (Tues-Fri)
KIKO Milano
Fargate
6pm
La Biblioteka
Pinstone Street
6pm (Tues-Sat)
Lush
Fargate
6pm
(7pm Thurs)
Marks & Spencer
Fargate
6pm
Mooch Vintage
Division Street
6pm
MoonKo
Division Street
6pm
New Look
Fargate
6pm
Office
Fargate
6pm
Peacocks
The Moor
6pm
Poundland
The Moor
8pm
Poundland
Angel Street
7pm
Primark
The Moor
7pm
River Island
Orchard Square
5:30pm
Sa-kis
Division Street
6pm
Schuh
Orchard Square
6pm
Slugger Skate Store
Devonshire Street
6pm
Sports Direct
High Street
6pm
Superdrug
Pinstone Street
6:30pm
Superdrug
Sheffield Station
8:30pm (Mon-Tues)
9pm (Weds-Fri)
Syd & Mallory
Devonshire Street
6pm
The Alternative Store
Devonshire Street
6pm
The Entertainer
The Moor
6pm
The Moor Market
The Moor
5:30pm
The Perfume Shop
High Street
6pm
Thorntons
Fargate
6pm
Thrifty Store
King Street
6pm
TK Maxx
Orchard Square
7pm
Topshop
Fargate
6pm
Vulgar
Devonshire Street
6pm
Waterstones
Orchard Square
6pm
WHSmiths
Pinstone Street
5:30pm
Wilko
Haymarket
6pm