Meet the Chef: Marmadukes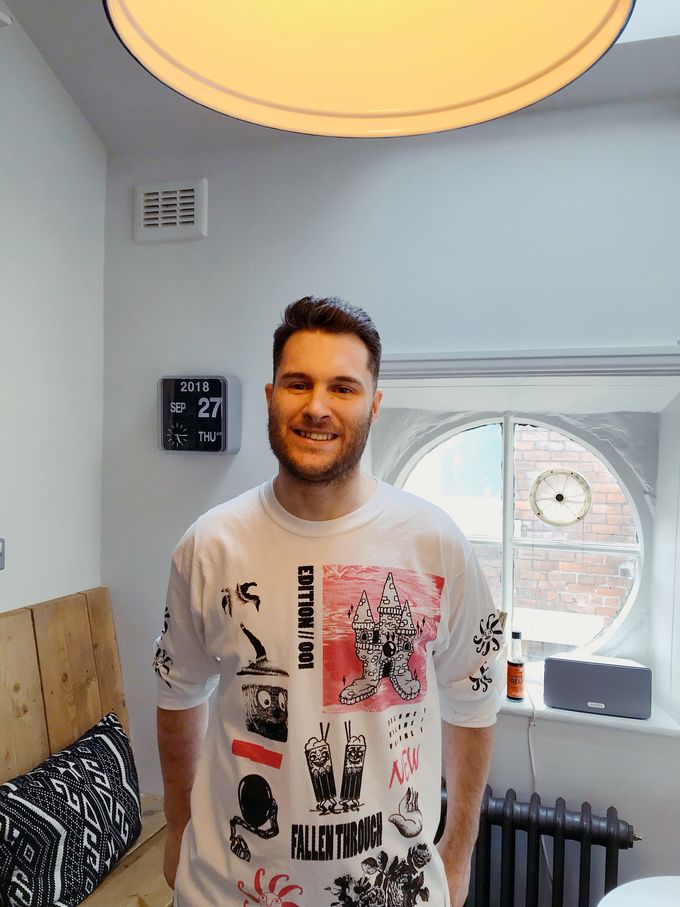 This Dine Sheffield season, we want you to get that little bit closer to the places that delight our taste buds and fill our bellies with the best food the city can offer. Here we catch up with Marmadukes' head chef Matt Duggan-Jones, to get to know him and to understand what makes Marmadukes so special.
...why not read his interview over a doorstep slice of cake and a coffee for £5? Download your voucher to show on your phone/tablet (or printed out) to redeem from 18 October - 1 November.
*
I've been working for Marmadukes since the very beginning, when it opened its doors in 2012, so it's been almost seven years now. I was on my own for the first six months, having been a sous-chef in a few places before, but never a head chef – until Tim and Clare Nye got me on board.
I actually rang up to apply for the post as chef - they weren't actually advertising for one, I just had the inside scoop! (Initially, Clare planned to run it on her own, from the kitchen.)
Since then, things have escalated and we've been lucky enough to expand upstairs, and have a great team feeding the people of Sheffield with dishes that have a more home-cooked vibe. I love flavour, but I'm not really into 'pretentious plating'. I'm more about offering up flavours that you really have to try, to appreciate.
As staff we all get on so well, and I try to maintain an atmosphere of calm in the kitchen - I'll try to make everyone feel included. The kitchen is currently staffed by an 80% female team, which is great.
Having moved here in 2010, I've come to love the student element and the vibrancy that the students add to Sheffield – the amount of cool bars, events and venues that have popped up and are thriving due to them is fantastic. I also love the fact that the Peak District is essentially on our doorstep. Having the wilderness so close to the city is so unique.
At Marmadukes, I love making our custard tarts, although when they're not exactly bang-on, that's when it gets frustrating. Everything here, apart from the fresh bread, is made from scratch in our kitchens. And it's been that way since day one, which made it a little difficult in the beginning, when it was just me! I think the latest I've ever stayed working here was when I stayed until half three in the morning, prepping for the next day.
Our quiche has become a bit of a Marmadukes signature, and is always incredibly popular. I'd have to say I'm also a big fan of the burger we serve here. It's based on a Mexican dish with guacamole, so you've got your fresh avocado, lots of herbs, beef patty with American sliced cheese, giving that 'dirty burger' flavour, and paprika dust (tōgarashi, smoky paprika and cayenne) on top, to give that numbing feeling on your lips, which I love. In a way it's quite sushi-like, as Japanese food is quite a big inspiration for me.
"For quite a long time, Ottolenghi has been my cooking inspiration (I think you'll find that most other chefs would say the same too). I'm also a huge fan of David Chang from restaurant chain Momofuku, and Danny Bowien from Mission Chinese – he's a genius."
I almost collect my inspirations like cards or stamps – I'll have periods when I'm really in to one chef then I'll move on to another style of food etc. If I need inspiring, my cookbook shelf is my first port of call - I must have about 350 cookbooks. Then I'll just book a few restaurants and get tasting different flavours and things.
Sheffield's dining scene is both eclectic and humble. Before coming here, I'd previously worked in Michelin-star restaurants, and the agency I was with was dubious about my decision to move to Sheffield. They called it the 'culinary black hole' - there wasn't anywhere with a Michelin star in the city, but what was being overlooked was the incredible ethnic cuisine available. Here there is such a huge range of restaurants using fresh ingredients to produce tasty food that isn't necessarily pretentious, for instance Jorö, which is one of my favourites.
I'm also a fan of the numerous Asian restaurants, like Edo Sushi, Sakushi, Ashoka, as I love ethnic cuisines and the diversity we have here in the city.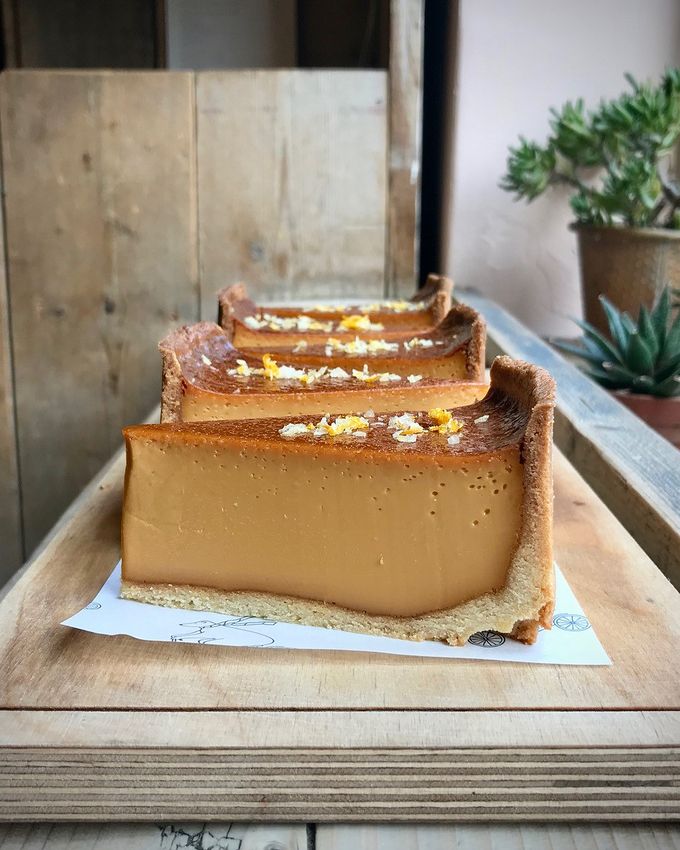 Having come from South Africa originally, I have tried on occasion to incorporate some national flavours and dishes into our menu. For instance, I've made Bobotie quiche as our quiche of the month. It's curried lamb mince and chutney, which is traditionally served with yellow rice (we used our butternut squash rice and added some turmeric for that gold colouring).
I've also made some doughnuts called Koeksisters, (which featured on GBBO's extra slice last week!) they're super sweet, and I don't think England is quite ready for the sweetness!
I'm quite into the concept of high-low, bringing Michelin-star recipes down to a more humble level. Usually you're given all these incredible flavours and only a small portion to enjoy, so I quite like the idea of that but then plating up a decent portion-size.
We do tend to get a lot of famous faces pass through our doors on a regular basis. I think the most famous have to be Sir Ian McKellan and Sir Patrick Stewart. Quite often they'll get to know the chefs a bit, and instead of queueing up come directly to you to order something off-menu. Jodie Whittaker (Doctor Who, Broadchurch) has been in on three separate occasions, Steve Davis (World-class snooker player) pops in before he heads down to his London tournaments, and Ronnie O'Sullivan comes in the off-season.
And finally.
I'd have to say that our campfire beans sum up what Sheffield means to me the most. It being a fusion so-to-speak, it's unique to Marmadukes and it's unique in flavour too. Just like Sheffield, the food that I love best is a perfect blend of so many different cultures.
*
Dine Sheffield runs from 18 October until 1 November throughout Sheffield city centre, giving you the chance to dine out at unfamiliar restaurants, bars and cafes, or even to go back for second helpings at your favourite Sheffield haunts. Download your vouchers for free today a www.dinesheffield.co.uk.