Meet the chef: Browns Brasserie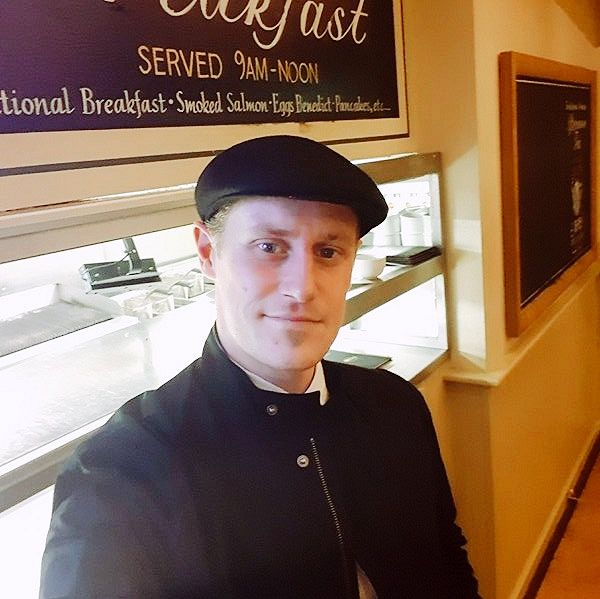 As Dine Sheffield is now in full swing, we thought we'd get you a little closer to some of the people behind the great tasting food we've been enjoying not only throughout this fortnight, but all year-round in Sheffield city centre. Here we catch up with Browns Brasserie's head chef Johnny Peckett, to get a flavour of what he's all about and understand what makes Browns so special.
Why not take a break this evening and relax with two courses and a drink for £15 at Browns this Dine Sheffield fortnight? Simply download your voucher for free at www.dinesheffield.co.uk for access to this and loads of more delectable offers available across the city centre.
*
Fresh from college, I started out working as Chef de Partie on the veg section at Baldwin's Omega. From there, I moved on to help run a country pub with a friend, which was a little bit of a change. Next stop was at Casanova in Crookes, where I ran the kitchen there for a few years.
I then worked briefly at a place called Boho, next to Urban Deli on Campo Lane, before spending three years at Felecini's on Ecclesall Road.
For the past nine years, I've been working hard in the Browns kitchen, preparing fantastic dishes for the people of Sheffield.
Sheffield for me is all about the people. They're what make it so great.
"Sheffield is slowly but surely getting better."
Personally, I love to cook Mediterranean cuisine, as it's all about great fresh flavours instead of creating a work of art on the plate. I do give it a go from time to time however, especially when I cater for private dinner parties outside of Browns.
In a way, I'd say my cooking inspiration is pretty eclectic, having learned from a range of different head chefs in my first few years in the industry.
If Sheffield were a dish on the Browns menu, I'd have to say moule marinaire, (mussels in white wine), as it's a classic that is really popular here, but still has a touch of class.
Personally, I enjoy making the Chateaubriand, as it looks great and uses a lovely cut of beef. I have to admit though, you can't beat the feeling of making hundreds of perfect Yorkshire puddings every Sunday!
…that's not to say that I stick to conventional dishes – in the past I've made Hendo's and cheddar ice cream – I love Hendo's!
Being a massive Wednesday fan, the best moment I'd had at Browns so far has been when I cooked for David Hirst, as I used to idolise him and Waddle as a kid.
At Browns, the décor and atmosphere really set it apart from other city centre restaurants. I don't know many places that have a baby Grand Piano and professional pianists to play it, in the bar.
But if I did have to go anywhere else in the city for something to eat, I'd probably head to Pieminister. It's a great place with great people and great pie, mash and gravy. What else can you ask for?
*
Dine Sheffield runs from 18 October until 1 November throughout Sheffield city centre, giving you the chance to dine out at unfamiliar restaurants, bars and cafés, or even to go back for second helpings at your favourite Sheffield haunts. Download your vouchers for free today a www.dinesheffield.co.uk.