Eat out from just £5 as Dine Sheffield returns to city centre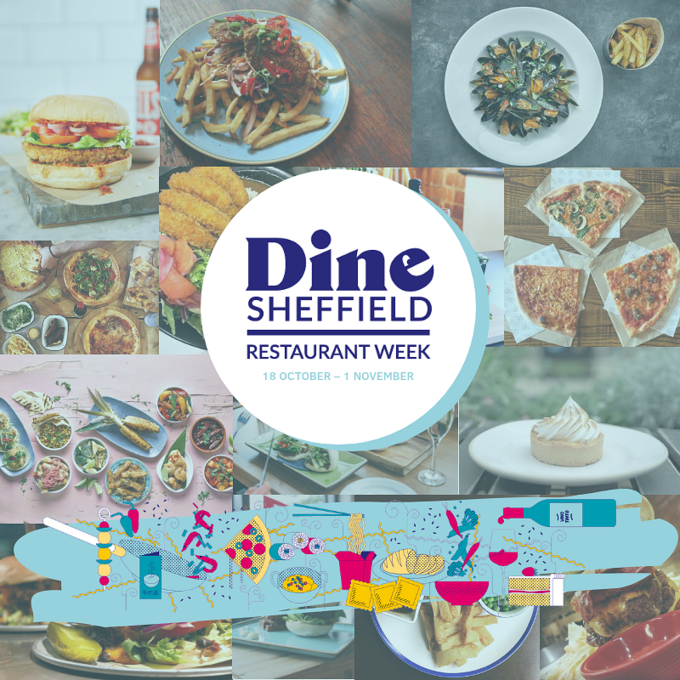 Sheffield's foodie fortnight returns with fantastic food at great prices.
Feeling peckish? Soon, you'll be able to enjoy a meal out from just £5, as Sheffield's Business Improvement District (BID) brings Dine Sheffield back to the city centre from 18 October – 1 November.
Celebrating the city centre's booming dining scene, cafés, restaurants, bars and pubs will once again be offering bespoke set menus for just £5, £10 or £15.
Vouchers can be downloaded for free online at www.dinesheffield.co.uk and can be redeemed at more than 30 restaurants during the city's foodie fortnight.
Inspired by New York's Restaurant Week, Dine Sheffield sees eateries of all shapes and sizes taking part to showcase Sheffield's diverse and vibrant dining scene. From independents including Marmadukes and Craft and Dough to the likes of Strada and Gourmet Burger Kitchen – there are deals to suit all tastes and budgets.
Whether it's a quick bite at lunchtime, a sophisticated date night, or tea with friends – Dine Sheffield is the perfect opportunity to get out and explore the culinary delights that the city centre has to offer.
Grab a friend and try two pizzas for £15 at Forum, head to Pieminister and enjoy a pie, side and sundae for just a tenner, or treat yourself to two courses and a drink for £15 at Browns. Fancy a quick lunchtime bite? Wellies is offering a panini and a drink for a fiver, or try a regular burrito and a drink for £5 at California Fresh.
If you want to make a night of it, head to The Light, where you can choose a hotdog from their gourmet range for just a fiver, or take advantage of two courses for £15 and relax with a pre-theatre meal at Crucible Corner. Seeing a gig at Café Totem? Enjoy pizza and a drink for £5 whilst you're there.
Diane Jarvis, Sheffield BID Manager, said: "During Dine Sheffield we see thousands of diners visit the city centre, showing that there is a huge appetite for enjoying Sheffield's flourishing dining scene. The city centre has welcomed three major restaurant chains in the last year, and there's plenty of new independent eateries to try too. Investment in the early evening economy from the food and drink sector is crucial to creating a vibrant and welcoming city centre."
Get involved with Dine Sheffield by heading to www.dinesheffield.co.uk, where vouchers are available to browse and download for free. Once vouchers are downloaded, you must book in with the restaurant and redeem your voucher between 18 October and 1 November.
Terms and conditions for each individual voucher, plus details about restaurant access, travel and parking can also be found at www.dinesheffield.co.uk.
Keep an eye on #DineSheffield on Instagram and Twitter, or join the Facebook event for the latest updates.