5 vegan deals to try this Dine Sheffield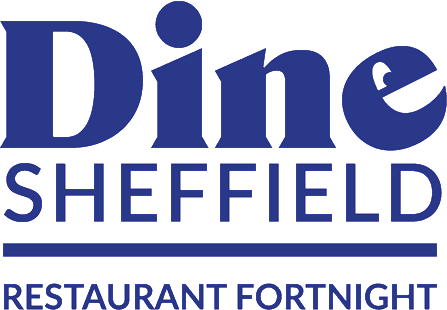 Dine Sheffield is back! From 14 – 28 March foodies will be able to enjoy food and drink offers priced at just £5, £10 or £15 at more than 40 restaurants in Sheffield city centre. And this year, there are more vegetarian and vegan options than ever before!
There are veggie options available at all our Dine Sheffield restaurants, and plenty of choice for vegans too. Here are just a few options for veggies and vegans during Dine Sheffield, you can browse more than 45 offers at www.dinesheffield.co.uk.
Burger, fries and a shake/soft drink for £10 at Common Room, Devonshire Street
If it's cruelty-free junk food you're after during Dine Sheffield, head to Common Room for burgers stacked high with meat-free fillings.
Give the Hail Seitan a try, a seitan and mushroom patty with vegan cheese, or the Mockin' Bird Katsu Burger, a southern fried seitan burger with katsu curry and spring onion.
With more than 50 screens showing up to three different sports alongside full size American pool tables, Common Room is a great restaurant to enjoy an evening out with your mates this Dine Sheffield.
Download the Common Room's voucher.
Two dishes and a drink for £10 at The Gatsby, Division Street
With a recent menu refresh and a focus on small plates featuring flavours from around the world, the Gatsby has six vegan and four veggie dishes to choose from during Dine Sheffield.
With flavour inspiration coming from Turkey, Egypt, India, Korea and Japan you'll be able to choose from the likes of Beansprout Kimchi Spring Rolls with Korean Barbecue Sauce, Squash and Coconut Dal with House Rotis and Turkish Peppers with Smoked Garlic Tahini and Sumac Salt.
Download the Gatsby's voucher.
Burger, side and a pint for £10 at Bungalows and Bears, Division Street
Head to Bungalows and Bears during Dine Sheffield to enjoy the New Age Hippy burger, an Aubergine and Harissa Patty with Smoked Tomato Houmous.
Make a night of it at Bungalows and Bears with regular jazz nights and gigs, see their website for more details.
Download Bungalows and Bears voucher.
Crumpets, cake, brunch and cocktails at Birdhouse Tea Bar and Kitchen
With offers for every time of day, and with vegan options available for each one, Birdhouse is the place to go for homemade vegan delights this Dine Sheffield.
Try the Crump and Grind offer for £5 and enjoy sourdough crumpets with salted butter and a brew or if you'd prefer a fizzy start to the day, try the Brunch Fizz for Two for £15 and enjoy two vegan brunch dishes with a fizz cocktail. There are also deals on cake and cocktails, if it's a treat you're after.
Download Birdhouse Tea Bar and Kitchen voucher.
Burrito deals for £5 and £10 at California Fresh, Glossop Road
California Fresh has a menu dedicated to vegan, Cal-Mex inspired burritos this Dine Sheffield.
Choose from the Back Bay BBQ with rice, veggie chilli, sweetcorn, sautéed onions, lettuce and smokey hickory BBQ Sauce; the Beantown with rice, veggie chilli, black beans, sautéed onions, salsa, lettuce and sweet onion sauce. Or create your own, with plenty of super fresh veggies to choose from.
Download California Fresh voucher.